 Cheap Car Insurance
Is your car insurance rate too high? At The General®, we'll give you a free, no-commitment, cheap car insurance quote in 2 minutes or less.
Get a quote with us today!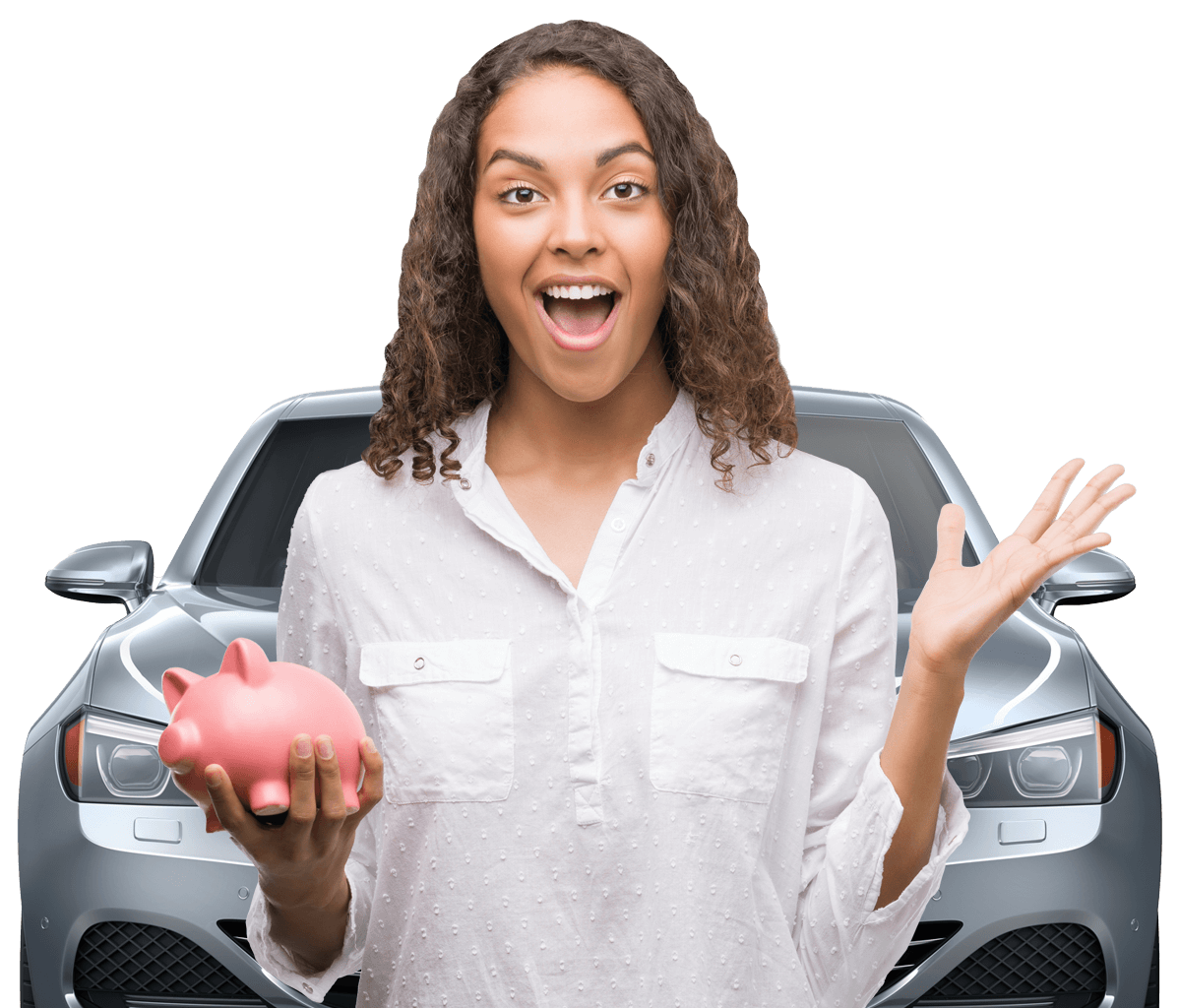 Cheap Car Insurance Quotes Online
You want good but cheap car insurance. You also want flexible payment programs, low down payments, and the coverage you deserve. Get all that and more when buying your car insurance online from The General.
Frankly, no other auto insurer compares to us when it comes to affordable rates and great service. That's our commitment to you. We have a flexible plan for you, no matter your situation. That includes:
New car owners
Drivers with a history of driving violations or accidents
Drivers with lapsed auto insurance policies
Drivers requiring an SR-22
Individuals with less-than-perfect credit
Drivers who want to manage their policy via an app or online
Anyone looking for a more affordable car insurance policy
Flexible and Cheap Insurance Coverage
Other insurance companies might not provide you with affordable rates and flexible payment plans if you're considered a high-risk driver, but that's not an issue with The General. We accept most cars and drivers, and we'll cover you when other insurers won't.
We can help you get the coverage you need starting with a cheap car insurance quote. In fact, in some states, you may even be eligible for a better price if you've had any amount of auto coverage in the past 5 years.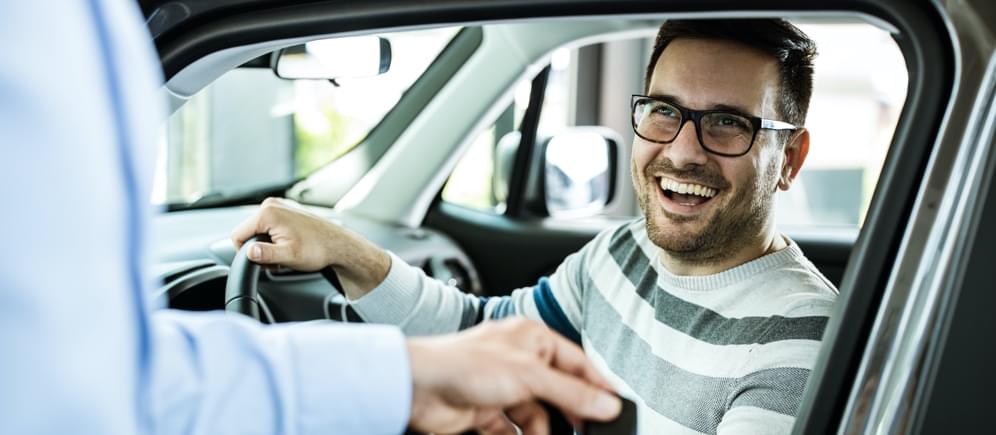 Is your license suspended or revoked? That's a dealbreaker for many other insurance companies, but at The General, we strive to help you get quality insurance at the same flexible rates as other motorists. All you need is a prior license with a driver's license number, and we'll help get your auto insurance re-established after a coverage lapse.
Why do people buy their car insurance from us? The answers are simple to understand! One main reason is high quality at a great price, as we offer cheap car insurance. Another reason is just as important: family and friends recommend The General to them. For nearly 60 years, we have shown that we are there when you need us. Our track record speaks for itself, and that's why so many satisfied customers recommend us to their loved ones.
Affordable Car Insurance Policies
Not only does The General make auto insurance policies affordable, but we also make your premiums easy to pay. Choose the payment option best suited for your needs. Perhaps that's a monthly payment plan, automatic credit card or debit payments, or cash. You can even split payments if you have multiple drivers making payments.
At The General nothing is more important to us than our commitment to our customers. You receive cheap auto insurance with not only the flexibility you want, but also quality in customer service. At the General, that's how we roll.
Get a Free Online Quote Now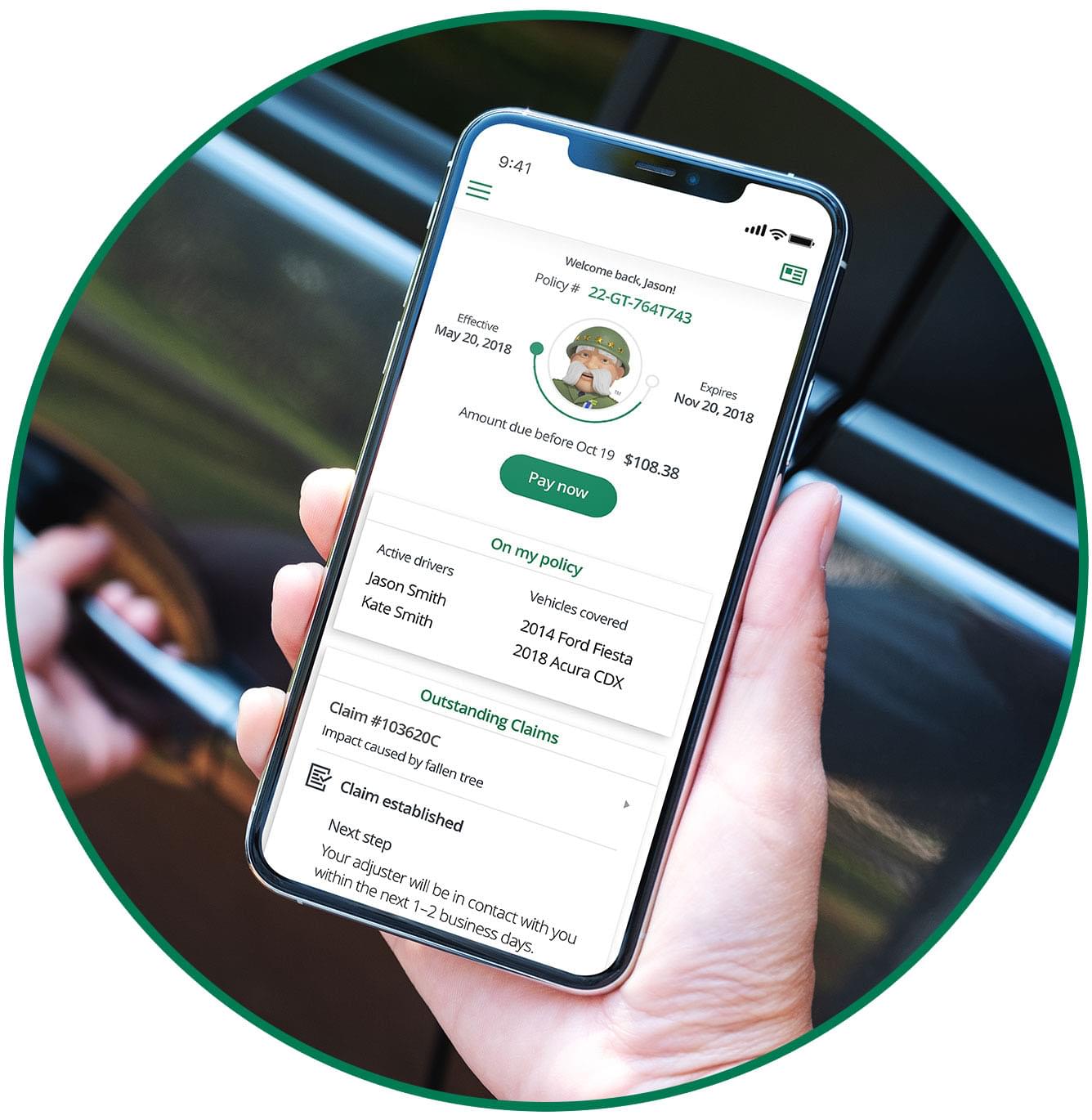 Get a Free Quote, Pay Online, Get Instant Proof of Insurance
If you have 2 minutes, get a free car insurance quote online. After realizing how affordable our car insurance policies are, go ahead and pay your premium online through the method you've chosen. Once you complete the process, you can even get immediate proof of insurance and get on the road the same day!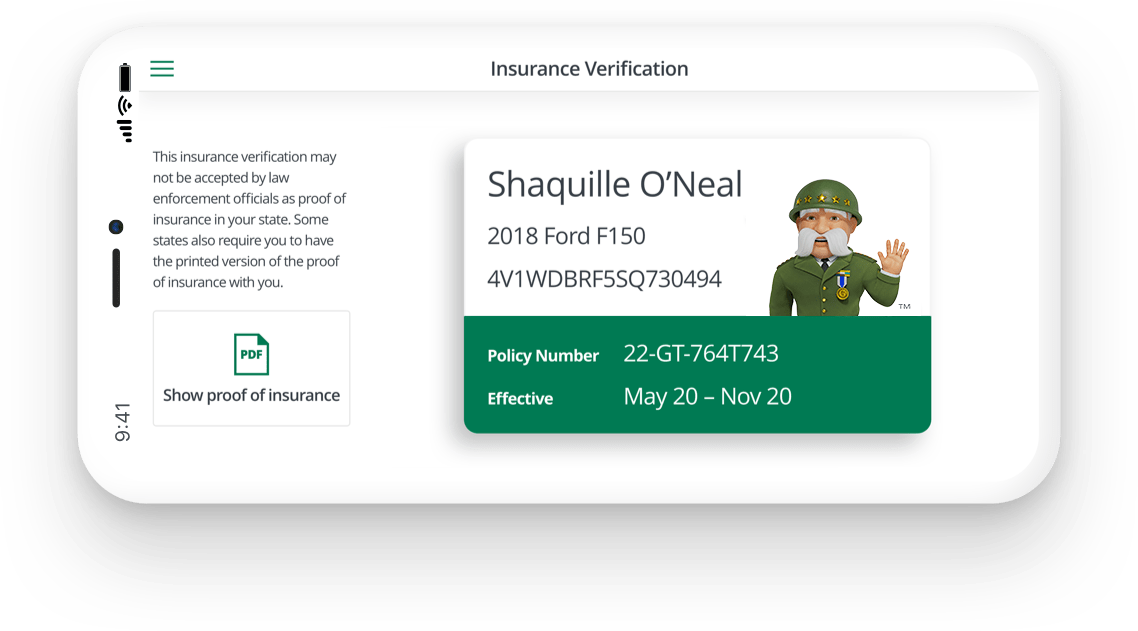 Other large national auto insurance companies offer many of the same benefits. The difference is they may not offer these options, if they offer coverage at all, for higher-risk drivers. At The General, you can opt for all the traditional coverage options no matter your risk level. That includes:
Liability insurance
Collision and comprehensive coverage
Medical payments coverage
Uninsured or underinsured motorist - bodily injury
We will make sure that your policy meets all minimum state requirements. If you want to buy more coverage for extra protection in case of an accident and to protect your hard-earned assets, we've got options! That's what auto insurance is for: driver protection and peace of mind.
The General provides you with a cheap car insurance policy, but we do not skimp on service. Our clients receive the best in customer service, another factor setting us apart from competitors.
When you contact The General for your free auto insurance quote online, you don't need to supply any personal information. All that's necessary is your ZIP Code and the type of car you plan to insure. Receive your quote in less than 2 minutes.
Once you find out how affordable our rates are, then go ahead and buy your cheap car insurance online. If you prefer, save the quote and come back to it later. We're sure you'll return because we offer great rates for higher-risk drivers. You'll also like our low down payments.
Buying a policy is also quick and easy. The whole process is completed within 12 minutes.
Payments and Payment Flexibility at The General
What payment plans does The General offer for its affordable car insurance?
At The General, making auto insurance affordable is our business. From the start, you'll know the amount of your initial down payment and all subsequent monthly payments. That information comes along with your free auto insurance quote so you can make an informed decision. You can even pick your due date!
Can payments for my low-cost car insurance be automatically charged to my credit card or withdrawn from my bank account each month?
If you want to pay your affordable auto insurance policy premium automatically every month, go right ahead. You can opt for a credit card, including Visa, Mastercard, Discover, and Amex, or have the premium deducted from your bank account. Not only is auto pay a huge time-saver, but you know that your car insurance is paid.
Can I make my monthly payments online?
Nothing is simpler than paying your auto insurance policy online. Just sign in to MyPolicy, our self-service site, then decide whether your payments are made via credit card or bank draft, and you're done. That's how easy it is.
With MyPolicy, you can see your policy online and make changes or renewals, or you can use our award-winning mobile app to perform these same tasks or to file a claim.
Do I get a discount if I pay my policy in full?
In most states, customers paying in full receive discounts. Where applicable, discounts are also offered to customers paying in full for both 6 and 12-month policies. Depending on the state, discounts may be available if you decide to pay quarterly.
No matter your decision, you know you are getting the best cheap car insurance on the market. In most states, The General offers other discount opportunities, including multi-car discounts for insuring more than one vehicle, and a homeowner's discount if you own your home. For the latter, it doesn't matter who insures your home—you may still qualify for the discount.
Other discounts may include (not available in all states & subject to verification):
Academic achievement discounts for full-time students
Vehicles with factory-installed passive restraints
Successful completion of a defensive driving course
There's also a safe driver discount if you've had a clean driving record for 3-5 years. You might live in a state allowing a one-time Double Deductible discount. This doubles your deductible for the first 45 days after buying your policy.
Does marital status affect the cost of car insurance?
Some insurers offer auto insurance discounts for married couples as married people are considered lower-risk drivers. If you get divorced, you may end up paying more for coverage than a married person. However, The General makes it easy for divorced and single people to get cheap car insurance. Get a quote or talk to a Customer Service representative to see how your marital status will affect your coverage plan.
Do rates go up if I get a moving violation?
In many cases, insurance rates can increase after a moving violation or after an accident because you're considered a higher risk than before. (Some states do not charge for the 1st moving violation or if the accident was under a certain amount, though.) Regardless, with The General's discounts and affordable rates, you'll be able to maintain your coverage, even with an imperfect driving record.
How can my teenager get cheap car insurance?
New teen drivers can benefit greatly from being added to their parents' car insurance coverage. In addition, teenagers should take advantage of The General's academic achievement discounts for even cheaper car insurance available in some states. Also, in some states, drivers holding learner's permits may not require additional coverage and you'll only be charged when they are fully licensed!