Many people on the road today have imperfect driving records and still need reliable insurance. High-risk car insurance, also known as "non-standard insurance," refers to the type of auto insurance that's available to high-risk drivers. If you're labeled a high-risk driver, then your insurance company believes that you're more likely to file a claim with them than their low- to mid-risk customers. You can be labeled as high risk because of factors like your driving record or your age. People who fall into the high-risk category often have a hard time finding affordable car insurance, but The General believes that everyone deserves an auto insurance policy that lets them hit the road with confidence.
Who Needs High-Risk Car Insurance?
Being considered a high-risk driver today is much more common than it was a decade ago. You might be considered a high-risk driver if you fall into any of these categories :
You've Been Convicted of Driving Without a Valid License
You're probably considered a high-risk driver by your insurance company if you have a charge of driving without a license on your record. Most states classify driving without a license as a misdemeanor and depending on your state, you could be charged fines ranging from $100 to over $1,000. Some auto insurance companies will cover you again after you've obtained a valid license, but you'll most likely be considered a high-risk driver and get charged higher insurance premiums.
You've Been in One or More Accidents
Being involved in a single accident won't always get you classified as a high-risk driver. However, if you're a new driver or you've accrued multiple tickets prior to the accident, then that one accident might push you into the high-risk category. Having multiple accidents on your record within a short period of time will usually cause auto insurance companies to classify you as a high-risk driver.
You've Been Ticketed for Multiple Moving Violations
If you've received multiple tickets for speeding, then you might be considered a high-risk driver. Many states give drivers the option to attend a defensive driving class to remove the speeding violation from their driving record, but that option is usually only offered for a limited time. Depending on the state, drivers who receive multiple moving violations in one year might not qualify to take the driving class and will receive the violation on their record. This could cause insurance companies to see you as high-risk.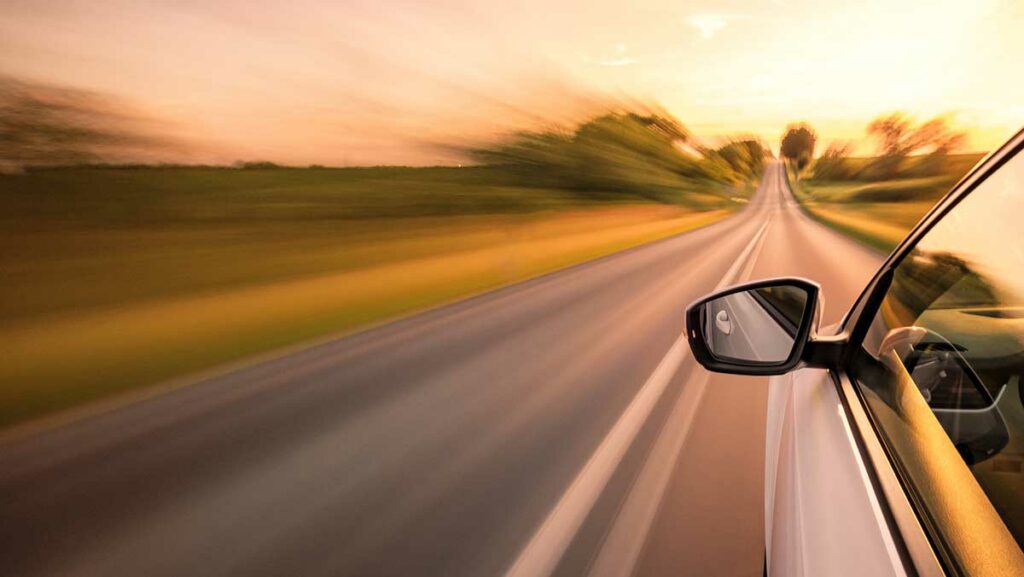 You've Been Convicted of Driving Under the Influence (DUI)
Drivers who have been convicted of a DUI are almost always considered high-risk candidates by insurance companies. DUI penalties vary depending on your state: you might temporarily have your license revoked and/or pay fines and legal fees up to several thousand dollars. Some insurance rates increase by 50% or more after you're convicted of a DUI, or your insurer might decide to cancel your policy due to the increased risk.
You Have a Poor Credit History
Depending on your state, some insurance companies evaluate credit scores to decide if a candidate is high- or low-risk. Some drivers with bad credit might be considered high-risk by insurance companies and charged higher fees.
You've Been Convicted of Driving Without Auto Insurance
Most states require drivers to meet a minimum level of financial responsibility while on the road, and drivers who are ticketed for driving without insurance could be labeled as a high-risk candidate. In some states, drivers who are caught driving without insurance can have their license permanently revoked.
You Are a Teen or a Senior
Some age demographics are automatically considered high-risk by insurance companies regardless of their driving abilities. This usually includes senior drivers over the age of 70 and young adult and teenage drivers under the age of 20 or 25. Statistics that insurance companies use to decide who is high-risk show that these two age groups generally file more claims with their insurance companies than other age groups. This may seem like an unfair assessment because it is not a reflection of your individual driving history.
What Does High-Risk Car Insurance Typically Cost?
The auto insurance companies that insure high-risk clients take on more risk, and as a result, they tend to charge their high-risk clients significantly more than their low or medium-risk clients. Some companies will even deny high-risk drivers any coverage out of fear that the risk is too great. On average, high-risk drivers usually pay around 25% more for auto insurance than their low-risk counterparts.
Finding Affordable High-Risk Car Insurance
While high-risk auto insurance can be costly and difficult to come by, we believe that every driver deserves a comprehensive policy that allows them peace of mind while on the road. The General has been helping drivers secure affordable high-risk auto insurance for nearly 60 years, offering non-standard policies with outstanding rates and unbeatable customer service. If you're having trouble finding an affordable high-risk policy from other auto insurance companies, then contact The General today to get a free online quote in under two minutes.