Motorcycle Insurance
Know your motorcycle is covered so you can cruise with peace of mind.
Get a quote from The General® to see how much you can save on motorcycle insurance.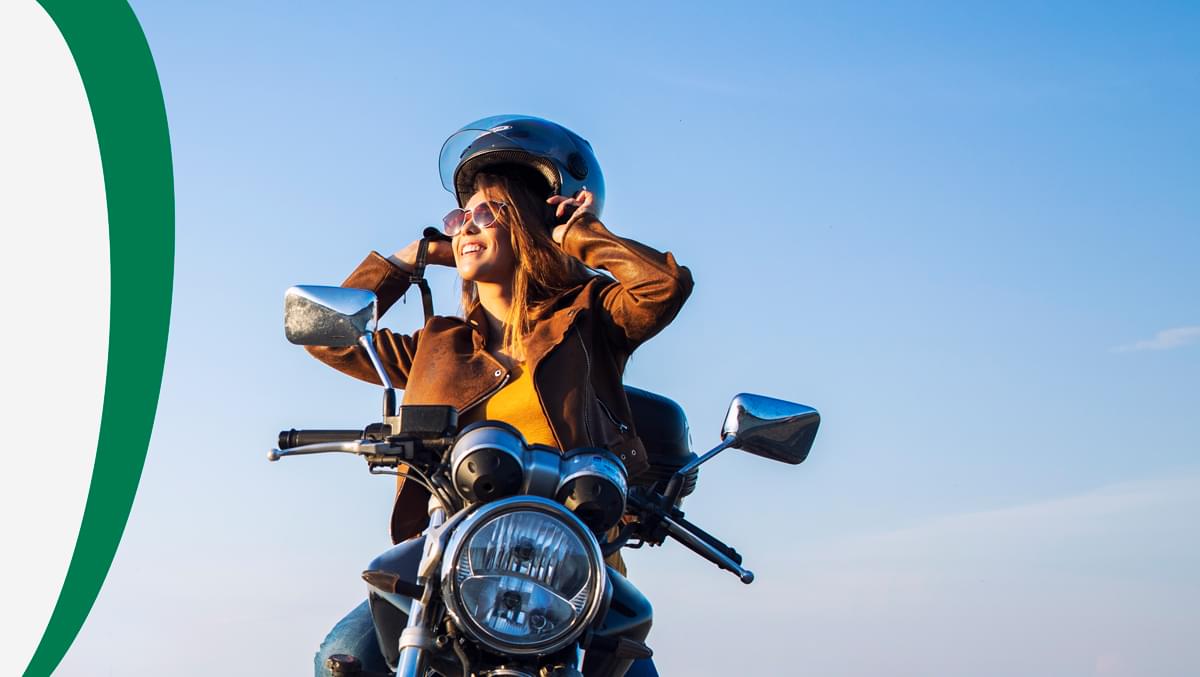 Rev Up Your Motorcycle Coverage
Nothing compares to the feeling of freedom you get when riding your bike. With industry-leading coverage and service through our partners, we want to get you protected and back on the road!
Millions of riders trust us to help them to secure policies with high value and low cost. Get a motorcycle insurance quote today from one of the best carriers. We'll help protect your bike now and for many rides to come.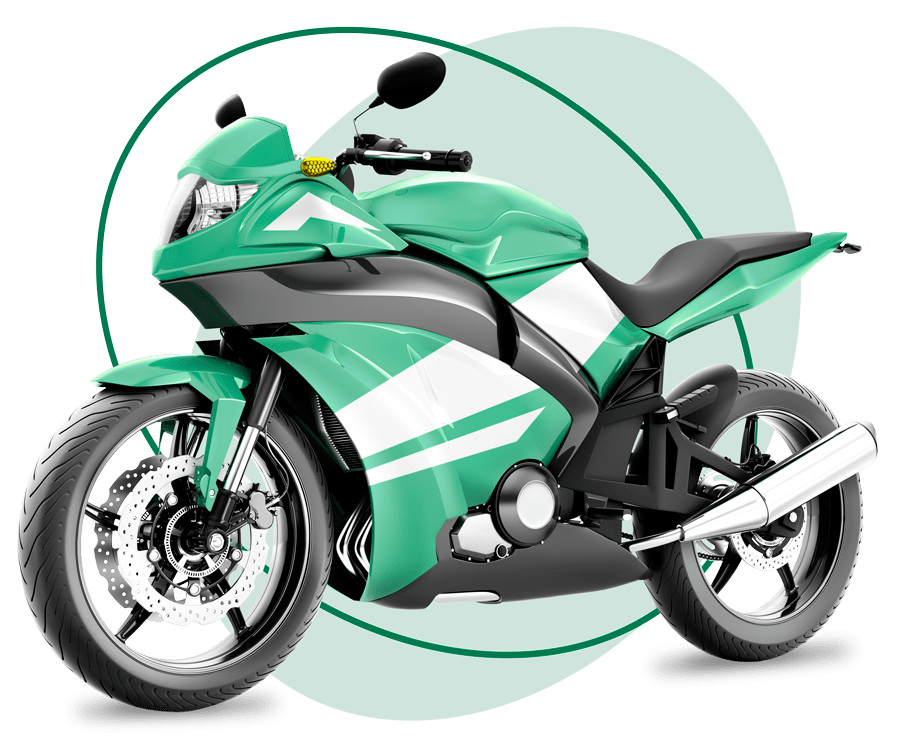 How Motorcycle Insurance Works: Types of Coverage
In most states, motorcycle insurance policies cover a variety of the same things that auto insurance covers. Overall, insurers provide the following options for motorcycle insurance coverage:
Liability Coverage
Liability covers the damage to someone else or their property when the vehicle operator is at fault. Each state regulates this type of coverage, and it is required by law.
Collision Coverage
Covers damage to your motorcycle in the event of an accident.
Comprehensive Coverage
Provides insurance if your motorcycle is stolen or damaged by something other than a collision with a vehicle, including collisions with animals.
Personal Injury Protection
Pays for medical bills for you and any eligible person should you incur injuries, regardless of whose fault it is.
Uninsured & Underinsured Motorist
An inexpensive addition and is smart to have. Should you get into an accident with someone who is at fault and does not have insurance, the uninsured motorist coverage will pay for your damages. Underinsured coverage is similar and usually pays for damages when the other party, who is at fault, does not have enough insurance to cover the cost.
---
Get a motorcycle insurance quote and start your coverage today!
Get a Free Quote
Why You Need Motorcycle Insurance
By law, many states require that you have liability motorcycle insurance. If you have additional concerns or are seeking additional coverage in case of an accident, you may also want to consider coverage such as personal injury protection or uninsured and underinsured motorist coverage. Speak to a Customer Service Representative today to learn more.
Types of Motorcycles We Cover
The insurance offering covers a wide variety of motorcycles with motorcycle insurance through Dairyland®. Whether you have a standard road motorcycle, a high-performance sport motorcycle, dirt bike, scooter, or moped, we can help you establish a policy that suits your needs.
Dairyland® covers the following types of motorcycles:
Standard

— Designed to be ridden on paved roads, and usually don't include fairings or windscreens

Cruiser

— Feature reclined seating

Touring

— Designed for long rides and bulkier than a standard motorcycle

Sport Touring

— Combination of sport bike and touring motorcycle

Sport Bike

— Performance-driven motorcycles built for responsive handling and quick braking

Dual Purpose

— Upgrade of a regular dirt bike with components to make it street-legal, such as horns, lights, and turn signals, and can be ridden on paved roads or off-road

Scooter/Moped

— Smaller motorcycle with no gears to shift

Trike

— Features three wheels instead of two and usually converted from a regular motorcycle to a three-wheeler

Reverse Trike

— Three-wheeled motorcycle with two front wheels and one in the rear with conventional motorcycle controls and features

Autocycle

— Features two front wheels and one in the rear combining open-air feel and performance of a motorcycle with the auto-style design and bucket seating for two

Electric Motorcycles

— Battery-powered motorcycle

Limited Production Motorcycle

— Small production or custom-made bikes. Not eligible for comprehensive or collision coverages

ATV

— Four or six-wheeled vehicle for off-road use, with straddle seat and handlebars

UTV

— Side-by-side, four or six-wheeled vehicle for off-road use with bucket or bench seats, steering wheel, and some type of roll bar cage

Snowmobile

— Features two front skis and a rear rack system for snow use, with straddle seat and handlebars

Dirt Bike

— Also known as a trail bike, two-wheeled motorcycle designed for off-road use that does not have manufacturer components that would make it legal for on-road use
---
Cost of Motorcycle Insurance
Across the country, motorcycle insurance costs can vary widely in price based on a number of factors. However, motorcycle insurance premiums through our relationship with Dairyland® cost an average of just $500 per year.
Costs may vary depending on your age, gender, location, and other factors. But we believe you should be able to get motorcycle coverage, even if you are usually considered high risk. Contact a Customer Service Representative to learn about what your motorcycle coverage may cost.
Cheap Motorcycle Insurance
Thanks to our relationship with Dairyland® insurance, you can get flexible, affordable motorcycle insurance to cover your favorite bike. Get a quote today to learn more.
Get a Free Quote
Frequently Asked Questions