Are you wondering how much you should be paying for car insurance? Read on to know the average car insurance cost across the country and how much you should be paying.
You're probably wondering if you can get a better deal on your car insurance. Maybe you think your current car insurance is reasonable, but how much is car insurance, anyway? It's the Goldilocks dilemma – some drivers are paying too much for car insurance, a few are paying too little, and you want to pay the amount that's just right. When asking, "how much should I be paying for car insurance?," you're asking a question that requires an answer that needs to be tailored to you. You want to ensure you are paying the appropriate amount for the kind of coverage you need based on your driving record.
It's smart to ask family and friends for their recommendations when you're seeking car insurance advice. Just remember that the low rates–or high ones–they are paying may not prove the same for you. 
Average Car Insurance Cost in 2020
The average car insurance cost depends upon the state you live in. According to Nerdwallet's 2020 rate analysis, (January 2020), the national average for car insurance was $1427 per year. However, if you live in California, the average annual cost of car insurance was $1,627; Connecticut, $1,683; Florida, $2352; Kentucky, $2,161; New Jersey, $1,759; Texas, $1,471 and Louisiana was a whopping $2.971.
Keep in mind we are talking about state averages here and these averages are based upon the rates for 40-year-old drivers with good credit and a clean driving record who purchase policies including liability, comprehensive, collision, uninsured/underinsured motorist protection, and any additional state-mandated coverage. Many residents of these states will pay more for car insurance, and some will pay less because every driver's situation is unique.
How Much Does Car Insurance Cost?
Car insurance costs are not one-size-fits-all. A driver with a clean driving record, good credit, and no lapse in insurance coverage is going to pay less than someone with numerous accidents or tickets, less than stellar credit, or a car insurance lapse.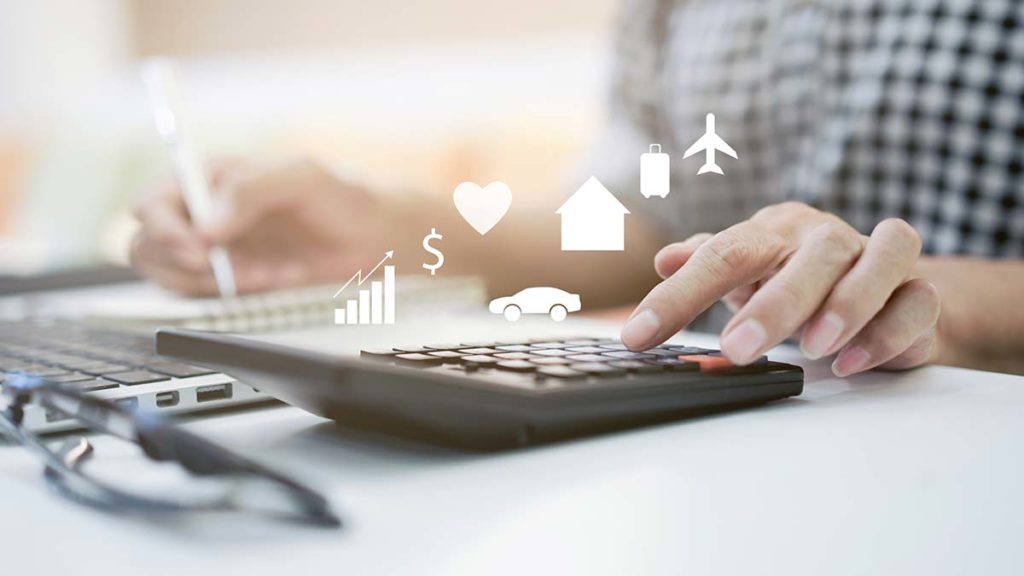 Car insurance depends on your age
Younger drivers, (those under the age of 25), can expect to pay more for car insurance than older motorists. Young males will possibly pay more for car insurance than young females. However, older female drivers may end up paying more for car insurance than their male counterparts. That said, some states do not permit insurers to take gender into account when determining premiums, so check with your insurer to determine the specifics for your state Car insurance depends on your zip code
Your zip code plays a role in how much you'll pay for car insurance. If you live in an urban area with a lot of vehicles and a considerable number of accidents, you'll pay more than you would if you lived in a rural area with little traffic. You could even pay more if you live somewhere with poor highway maintenance or a lot of bad weather. Poor road maintenance increases the number of accidents and damage to cars, and bad weather is responsible for many crashes.
Car insurance depends on SR-22
Drivers required to file SR-22 forms–or the equivalent–with their state's Department of Motor Vehicles are going to pay more in car insurance. The SR-22 form filing does not cost that much, per se, but it indicates the driver committed some form of driving violation. This may include DUI, at-fault accidents, driving without a license or insurance, or a lot of traffic tickets in a relatively short amount of time. It's these violations, not the SR-22, per se, that will cause premiums to rise a great deal for as long as the SR-22 requirement is in effect. The good news is that SR-22 requirements are temporary so you can expect your rates to go back down in time as well.
Types of Car Insurance
Every state requires drivers to carry a minimum amount of Bodily Injury Liability coverage in order to drive. If you can only afford the minimum amount, that will affect the cost of your car insurance. It's not a good idea to just carry the minimum in many cases. If you're in a serious crash and you were at fault, not having enough insurance–making you an underinsured motorist–means other parties hurt in the accident can go after your personal assets if your insurance is insufficient to pay their damages. This means that you can lose your house, bank accounts, and other assets.
Besides liability insurance, you will likely need collision and comprehensive insurance if you lease your car or are still making payments on it. That's not a state mandate, but typically a requirement of your lease or loan agreement. If you own your car outright, you don't have to carry collision and comprehensive insurance. However, you will be out of luck if a collision occurs, and your vehicle is damaged. You are responsible for paying repairs out of your own pocket in such a case.
The types of car insurance you need will make a big difference in how much you'll have to pay in auto coverage. Certain states require uninsured or underinsured motorist coverage, which offers protection in case of a collision with an uninsured driver but raises the rates for everyone.
Understanding How Rates are Set
One key to knowing how much car insurance costs is to understand how car insurance companies set their rates. Besides those already mentioned, other factors could include:
      Years of driver experience
      Annual mileage
      Marital status
      Vehicle type
      Where the car is kept
Rates may vary depending on whether the car is a foreign or domestic vehicle, its value, and whether it is a model thieves are particularly drawn to. On the other hand, features such as an anti-theft system can lower the rate.
Even though insurance companies set rates based on various criteria, not every insurance company gives these factors equal weight. For example, a driver with poor credit will usually pay more than a person with good credit because insurance companies consider a low credit score a risk factor. However, Insurance Company A might increase a policy's cost for poor credit by 20 percent while another will increase it by 35 percent. Some states don't allow insurers to consider credit at all when rating an insured, so check with your insurance company to see how credit could affect your rates in your state.
Fault vs. No-Fault States
How much you'll have to pay for car insurance also depends on whether you live in a fault or no-fault state. The majority of states operate under a fault, or tort, system for car insurance. This means the at-fault driver is responsible for paying for the accident victim's medical and related expenses, such as lost wages. The victim may also receive damages, often quite substantial, for pain and suffering.
In no-fault states, the driver's own insurance company pays up to a certain limit for his or her medical bills, regardless of who was responsible for the crash. The injured person generally cannot receive damages for pain and suffering. There are serious limitations on the right to sue an at-fault driver. However, under certain conditions, drivers in no-fault states may sue the at-fault driver for their injuries. These conditions include severe injuries or if medical expenses exceed a certain monetary limit.
The following are:

Car insurance in no-fault states usually costs more than similar insurance in fault states because drivers are required to buy Personal Injury Protection (PIP) insurance, which covers medical expenses up to a certain limit. PIP coverage means insurers must pay their customers' medical bills up to that limit, and this leads to higher premiums. Because the no-fault system may mandate that payments are made within a short timeframe,
Keep in mind that no-fault coverage generally refers only to injuries or fatalities, not necessarily to property damage. If you live in a no-fault state and get into an accident, it's possible that the other driver will pay for damage to your car. If you were injured, though, your car insurance should pay the bill.
The General® Can Help
At The General®, we understand that not every driver has a perfect driving record or perfect credit so we insure all types of drivers. Compare our insurance rates with other companies. We think you'll like what you see. Getting your quote and buying car insurance online, and then printing out your insurance card, only takes about 12 minutes. We'll have you on the road in no time!