Roadside Assistance

For Your Emergency Car Needs

Get a free insurance quote today, and add roadside assistance!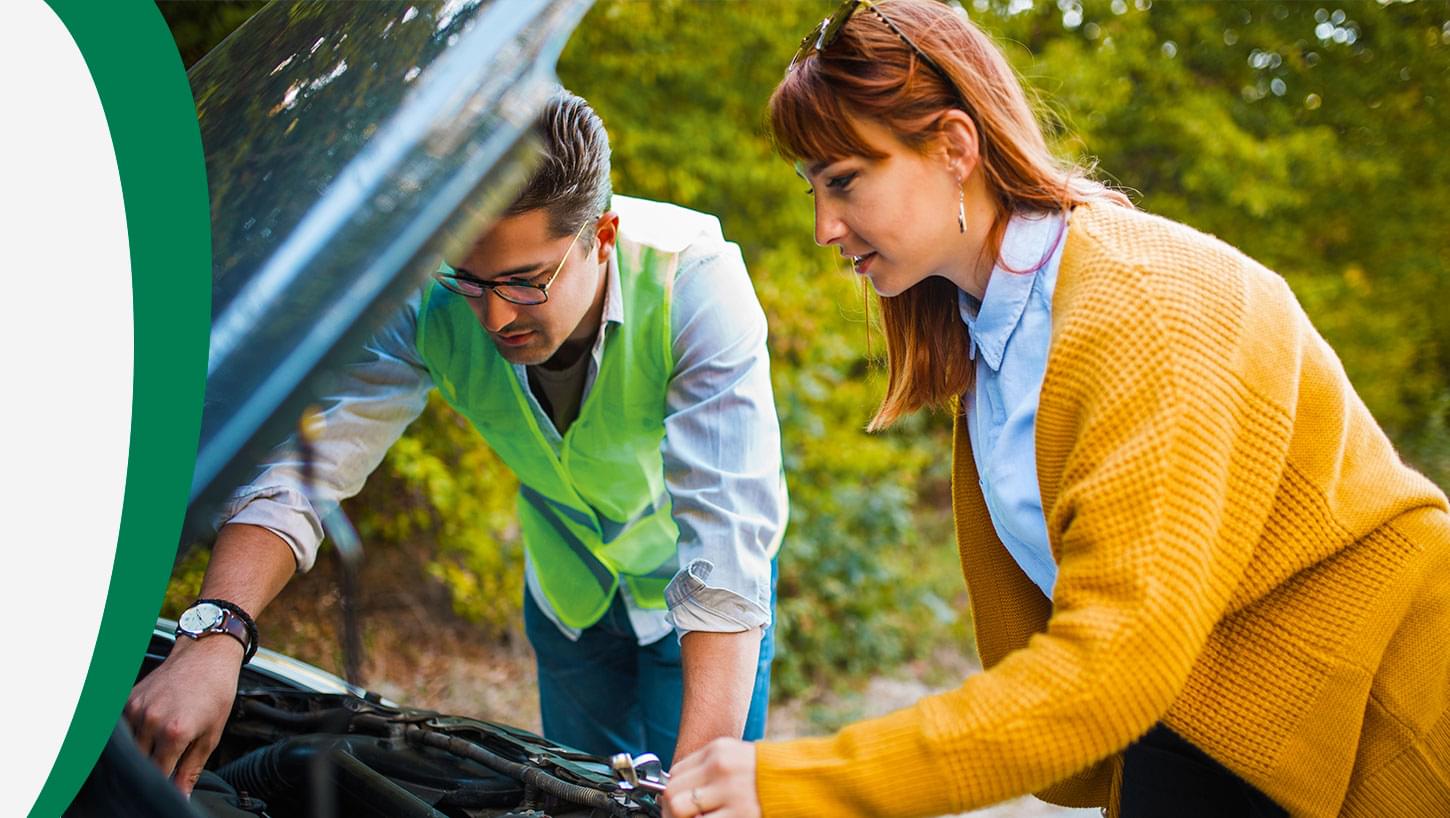 Need Roadside Assistance Now?
Anything can happen when you're on the road, whether you have an older car, a lengthy commute, or a flat tire. The General® partners with Nation Safe Drivers (NSD) to offer roadside assistance plans to get you back on the road in a jiffy.
The General & NSD'S Roadside Assistance Features*
Opt into the 24-hour roadside assistance for emergency services which could include:
Towing

— Have your car towed up to 15 miles at no out-of-pocket expense to you. Additional mileage is available at an additional cost at time of service.

Mechanical First Aid

— Any minor adjustment that a dispatched service provider might perform to allow your covered vehicle to proceed safely under its own power.

Tire Service

— Includes changing a flat tire with your good spare.

Battery Service

— Jumpstart or boost a dead battery.

Delivery Service

— A service provider can bring gasoline, water, oil, or any supplies necessary to get your covered vehicle on its way. You are responsible for the actual cost of fluid and/or supplies delivered.

Lockout Services

— NSD will send a locksmith if you are accidentally locked out of your covered vehicle. Access to passenger compartment only.

5 Service Calls Per Year

— Make up to 5 calls for assistance within a 12-month membership period, or no more than 3 calls within a 6-month membership period. You are entitled to one (1) covered service within a seventy-two (72) hour period.

Rental Car Reimbursement

— Get reimbursed for up to $15 a day for up to 5 days during each membership period if the rental expenses incurred are due to repairs on a covered vehicle as the result of an accident with another vehicle while your membership is in effect.
How Roadside Assistance Works
Once you've added roadside assistance to your policy, call NSD's dispatch center 1-844-608-4726 to receive services for towing, mechanical first aid, etc.

Be sure to have the following information handy:
How To Add Roadside Assistance To Your Policy
Existing customers can add roadside assistance upon renewal. New customers can choose the add-on when putting together their coverage plans.

Contact our Customer Service Department at 1-800-280-1466 for more information.
How To Submit A Claim
Once you have paid for a covered roadside assistance service, keep all your receipts! You'll need them when submitting a claim for reimbursement. NSD could even reimburse you up to $50 for covered services not obtained through your plan.
How Much Does Roadside Assistance Cost?
The cost of 24/7 Roadside Assistance service varies by plan and by state. The service (in states other than California where Roadside Assistance is not available) costs range between $60 and $69 for 6 months and between $120 and $138 for 12 months.
Frequently Asked Questions
*The General® offers a Roadside Assistance plan that is administered by Nation Safe Drivers (NSD), which is not affiliated with The General. This optional program is not part of the insurance policy – the fee is included with premium fees as a convenience.

NSD / TOWBUSTERS PLAN B Coverage, Benefits, and Cost could vary by State. Please read your individual agreement carefully.