One of the first questions new drivers ask when shopping for insurance is, "What does 'deductible' mean in car insurance?" You may be wondering why so much consideration is given to the deductible amount. Choosing a deductible—the amount you'll have to pay out of pocket when making a claim before your insurance covers the rest—is an important part of securing quality coverage. Learn what your deductible means for your car insurance policy and how to choose the right one.
What Do I Need to Know About Car Insurance Deductibles?
The deductible is the amount "deducted" from the cost of car repairs resulting from collisions or other accidents. It is the amount you must pay out of pocket before insurance covers the rest of your expenses. For example, if your deductible is $500 and your car repairs cost $2,000, the insurance company will only pay $1,500 of the bill. If the car is damaged badly, your collision and comprehensive coverage will pay up to the amount of your policy's limit or the value of your vehicle. When the damage outweighs the car's value, the insurance adjuster considers it a total loss, or "totaled." Your deductible will be subtracted from any settlement made on a claim.
Do I Pay a Car Insurance Deductible on a Liability Claim?
Car insurance deductibles are related to claims on collision and comprehensive coverage, not liability claims. Comprehensive coverage involves damage to the car from incidents other than collisions. These incidents might include hailstorms, tree limbs falling on the car, fire, and similar issues. Comprehensive coverage also includes theft. If your car is stolen and never recovered, you receive the value of your vehicle at the time of the crime minus your deductible.
Liability coverage involves damage a driver causes to another person or someone else's property. While there is no deductible on liability insurance, your coverage extends only to the limit of your policy.
Deductibles can also apply to uninsured or underinsured motorist coverage in some states. If an uninsured driver hits your car, or you are struck by a driver with insufficient liability insurance for property damage, this type of coverage will pay the repair bills or reimburse you up to your coverage limit after the deductible is paid.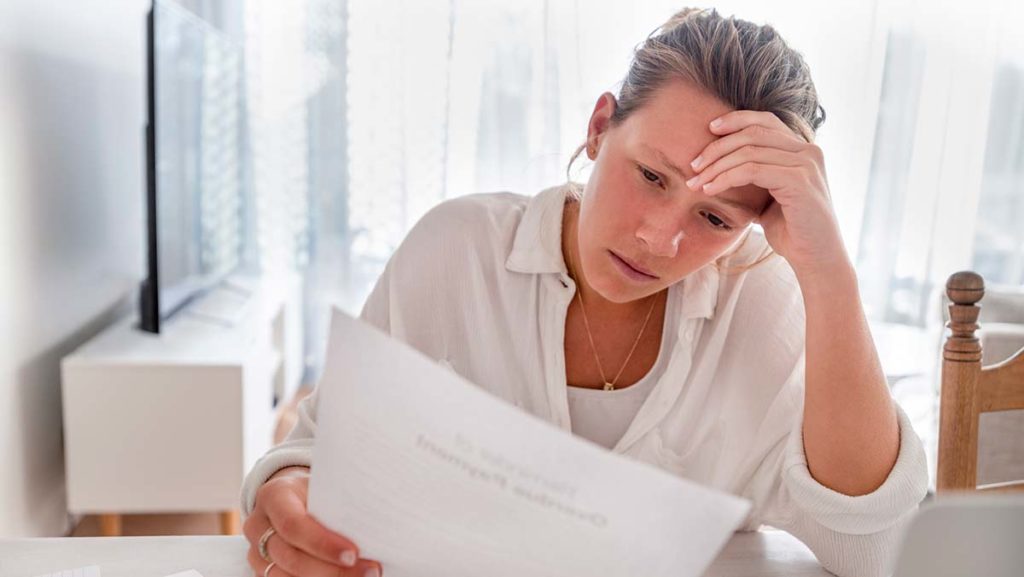 How Do Car Insurance Deductibles Work?
Keep in mind that car insurance deductibles do not work the same way as health insurance deductibles. With health insurance, after you have met your deductible for the year, you generally only pay any required copayments for additional services. With car insurance deductibles, each claim is considered on its own. For example, if you have a $500 deductible and are involved in two collisions during a one-year period, you must pay $500 out of pocket for each incident before your car insurance coverage kicks in. On the other hand, if you are involved in several minor accidents in which the damage never exceeds $500, you are responsible for all the payments—a $499 bill is on you.
If you opt for a lower deductible, say $250, you will pay $250 of that same $499 bill. With an even lower deductible, like $100, the insurance company pays $399.
Car Insurance Deductibles for At-Fault Drivers
Car insurance deductibles are usually required when you are the at-fault driver. If you were not at fault, the other driver's insurance company should pay your repair bills, up to the limits of the policy. If it is not clear who was at fault, the insurance company must investigate. This investigation can take some time, however; your car is probably waiting in the repair shop.
If you need your car back to go to work and run errands, you might end up paying the deductible out of pocket. If that happens and the other driver is later found responsible for the collision, you should get your deductible back after the two insurance companies finish looking over the evidence. Essentially, the other driver's insurance company pays your insurance company, and you receive a deductible reimbursement.
Choosing the Right Car Insurance Deductible
Figuring out the right deductible for your car insurance depends on your individual circumstances. Consider your finances and risk levels before deciding on a number.
If affordability is your #1 concern, you may want to choose a higher deductible to lower your premiums. However, while you can save money by selecting a high premium, that only makes sense if you have ready access to that amount of cash. If you get into an accident and cannot pay the repair deductible, you might end up having to take out a loan or pay off a high-interest credit card.
If your car is worth a lot of money, you will most likely pay higher premiums. If you go with a high deductible, you could end up with substantial savings.  If your car is older and lower value, you might want a lower deductible as your repairs won't exceed the price of a high deductible.
Make your decision by doing the math. Figure out what you would pay for a $1,000 deductible, a $750 deductible, and a $500 deductible. Determine your savings while keeping in mind that you don't know if you'll have an accident during the year, and go with the amount that provides the most savings with the protection you want.
High Deductible Car Insurance
Save money on your premiums by opting for high deductible car insurance. The downside is that if an accident occurs, you must pay more out of pocket for repairs than if you carried a lower auto insurance deductible.
Weigh the pros and cons of a high versus a low deductible by figuring out how much you can afford to pay in a worst-case scenario. If you have the means to pay more out of pocket without seriously impacting your lifestyle, choosing a high deductible might be the best way to go. If your budget is very tight, you will probably be better off with a lower deductible albeit with higher premiums. That arrangement offers you more financial protection in case your car is wrecked in a crash.
The Claim Process
If you are involved in a car accident and your vehicle is damaged, file a claim with your insurance carrier to get it repaired. You must file the claim as soon as possible. Provide the insurance company with the names, insurance companies and contact information of anyone involved in the collision. Let the insurer know when and where the accident happened and send photos of the damage. You should also send a copy of the police report. Always call the police after a car accident, even if it seems no one was hurt and there was little damage. Failing to report an accident and then discovering the damage is worse than you thought means the insurance company may not pay your claim.
When you report the accident, an insurance adjuster inspects your car and checks out the damage. Viewing the damaged vehicles and seeing where and how they were hit helps the company gather evidence and determine who is at fault. Afterwards, the adjuster estimates repair costs. You may have to use an approved repair shop if you can't go with one of your choosing. The repair shop submits a report regarding the cost of repairs and the insurance company must approve it.
File any claims easily with The General®. Car accidents are stressful but filing the claim doesn't have to be.
The General® Can Help 
At The General®, we understand that car insurance can be complicated. Choosing a deductible can seem overwhelming, but our team is here to answer any questions you have to help you choose the best policy for your unique situation. Just give us a call today or get a free quote online in under two minutes to see how much you can save!