The General NRG finds its stride in 2021 and secures a spot in Fall Major Championship
In April 2021 The General partnered with NRG, one of the world's largest premier esports teams, marking the first time a brand has had naming rights to an esports team in the North American Rocket League. Season XI of Rocket League Champion Series (RLCS) officially kicked off on October 8 and is slated to be the biggest and most exciting season in Rocket League history. Some of the major developments to this year's series include a large prize pool, an updated format, and additional regions that haven't received as much exposure in the past— proving that Rocket League is truly becoming a global esport.
What happened?
The General NRG Rocket League Team came into this season wanting to continue their successes from last season, which consisted of winning multiple championships — and that's exactly how they kicked this season off.
The General NRG defeated G2 ESports and was crowned the RLCS Regional #2 champions after the three-day tournament that took place between October 29-31. By securing this win, The General NRG became the first team to qualify for the Fall Major Championship in Stockholm, which will take place from December 8-12.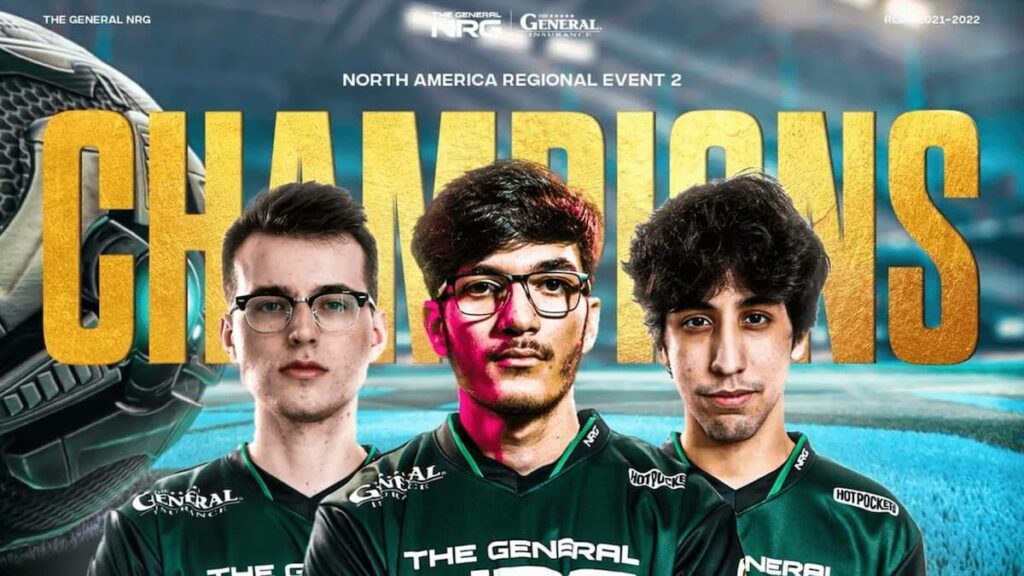 A ring ceremony to showcase the team players and their hard work to achieve a first-place win in Season X recently took place. The rings, which included the RLCS logo, year of the win, and The General NRG logo, were presented to each player by family members and loved ones and serve to commemorate the impressive and memorable Season X win. Snippets of the feel-good ceremony can be seen HERE.

What's next?
There's a lot of the season left leading up to the World Championship in July 2022 and we are excited to cheer The General NRG on along the way. To stay up-to-date with the latest competitions, be sure to check out the upcoming RLCS schedule that includes key matches and dates.
Upcoming RLCS 2021-2022 Schedule:
RLCS Major Fall Split: Dec 8 – 12
North American Regional #4: Jan 14 – 16
North American Regional #5: Jan 28 – 30
North American Regional #6: Feb 18 – 20
RLCS Major Winter Split: March 24 – 27
North American Regional #7: April 29 – May 1
North American Regional #8: May 13 – 15
North American Regional #9: May 27 – 29
RLCS Major Spring Split: June 30 – July 3
World Championships: (July 26 – 31)
To get in on the action at home, be sure to be on the lookout for a pop-up discount code from The General throughout the game for fans to purchase NRG merchandise. To watch, tune in on Twitch or YouTube from December 8-12.
To stay in the know on all things The General NRG during season XI, sign up for the official NRG Esports newsletter HERE and check out the team's YouTube page HERE for even more content.