Stay up-to-date with key RLCS competitions, and tune in to watch the NRG $10,000 Freestyle Tournament, which is presented by The General!
The Rocket League Championship Series (RLCS) 2021-22 season continues in full force, and The General NRG has been taking the competition by storm. The battle to secure another World Championship is heating up, so here's everything you need to know and more!
Winter Major
After a great battle at the North American Regional #6, The General NRG qualified for the Winter Major, which took place from March 24-27.
After qualifying for Bracket Play, The General NRG was bested three games to two to the eventual runner-up of the tournament. Despite the unfortunate early exit, The General NRG remains the highest-ranked team in the league and is looking forward to the next Major in London to close out the Spring Split. The General NRG sends its deepest gratitude to the #NRGFam for showing up en masse to the YouTube Theater. The team was absolutely blown away by the support.
NRG Freestyle Tournament
With the RLCS Winter Major complete, The General is excited to play a part in a custom tournament that will involve some of the best players in Rocket League freestyle. Days in advance of the
tournament, NRG athlete and content creator JZR will hand-select and personally invite eight different players to compete for ultimate bragging rights in this year's NRG $10,000 Freestyle Tournament, which is presented by The General. The tournament is taking place on April 15 and is a single-day event where the eight lucky players will partake in a single-elimination style bracket.
In addition, there will be distinguished NRG broadcasters making special appearances throughout the competition. Check out different Twitch streams hosted by NRG personalities, JZR and Musty Cow, on April 15.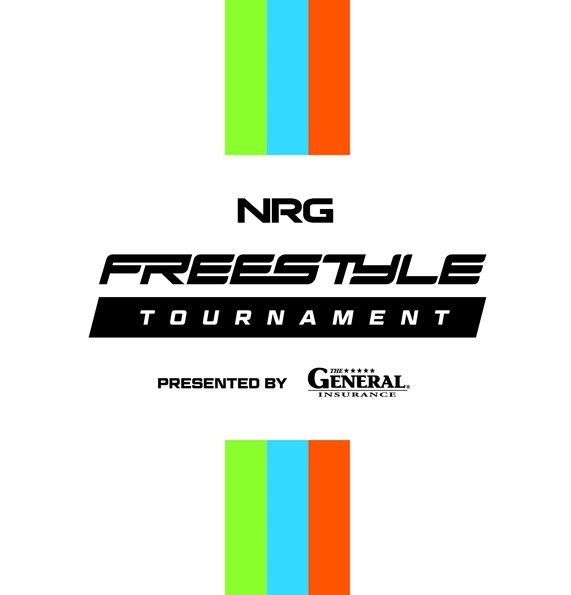 To stay up-to-date on the NRG $10,000 Freestyle Tournament excitement and help cheer on The General NRG throughout the remainder of the RLCS season, make sure you mark your calendars with the important make sure you get your very own The General NRG team jersey with our exclusive promo code "TGWINTER15" for 15% off from now until April 14.
Upcoming RLCS 2021-2022 Schedule:
North American Regional #1: April 29 – May 1
North American Regional #2: May 13 –15
North American Regional #3: May 27 – 29
RLCS Major Spring Split: June 30 – July 3
World Championships: July 26 – 31