The General NRG places second in the Fall Major Championship, but still holds the number one spot in the overall team rankings
With the Rocket League Championship Series (RLCS) well underway, The General NRG was able to secure a spot in the Fall Major tournament, which took place in Stockholm, Sweden. The team knew that flying across the globe to compete against some of the world's best teams would be no easy task, however, they were ready to prove to everyone that they are ready to secure another world championship.
Fall Major Tournament and Winter Regional #1 Results
During the team's first matchup, they endured a tough loss against Team BDS. The General NRG's Coach Sizz called the loss "unfortunate," but was looking forward to a redeeming victory against EndPoint CEX. The team continued their momentum which resulted in qualifying as a top-8 team, therefore setting themselves up with the chance to leave Sweden with the Fall Major Championship.
The General NRG was able to make the final round of the Fall Major, but unfortunately fell short to a team they had previously struggled against, Team BDS. Despite the loss, The General NRG is still in first place for the overall standings, putting another World Championship win within arms reach.
Following the Fall Major Championship, the North American RLCS teams traveled to Aspen, Colorado, home of the 2022 ESPN Winter X Games. The General NRG secured the X Games Open gold medal and became the RLCS Regional #1 champions by defeating SSG in the grand finals. This win further secured the team's first place in the overall standings with a score of 1602 points in the winter split. You can view the entire standings HERE.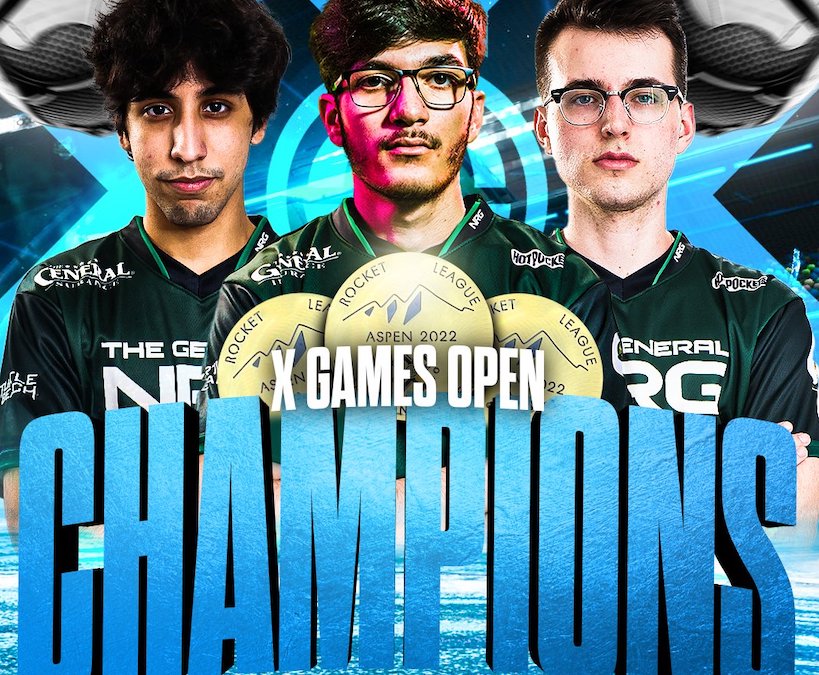 What's Next for The General NRG?
With a significant number of matches yet to be played, and with the team currently sitting at number one in the standings, the squad will look to build on their winnings at the North American Winter Regional #2. To stay up-to-date with the latest competitions, be sure to check out the upcoming RLCS schedule that includes key matches and dates.