The General NRG Rocket League team finishes Season X on a high note and adds more hardware to its trophy case with the top prize.
Congratulations to the Rocket League Championship Series North American Champions – The General NRG! The team came out on top after an action-packed grand finale as the team swept Spacestation Gaming 4-2, 4-1, on Sunday.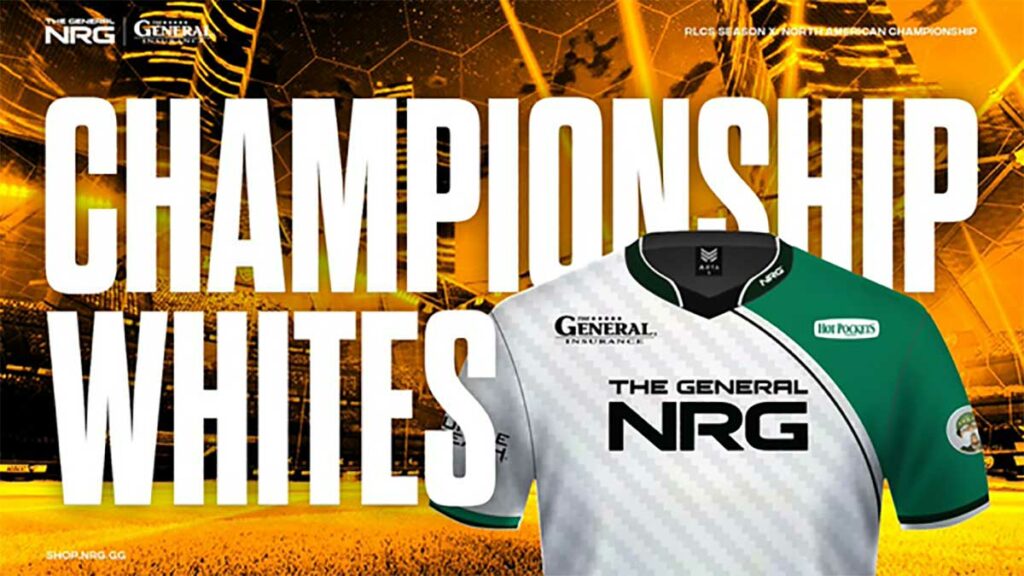 The Road to Victory
The General NRG looked strong from the start with wins of 1-0 on Mannfield (Night) and 4-2 on Forbidden Temple in the first series. The General NRG continued that momentum into the second set with a 1-0 win on Mannfield (Night) and an overtime 1-0 win on Forbidden Temple. The team emerged as RLCS X North American Champions after battling it out with Spacetation Gaming. Check out the action-packed final HERE.
Season X Champions
The General NRG proved to be a consistent force all through Season X! Just last month, The General NRG earned the top spot after a nail-biting grand finale matchup in the Rocket League North American Spring Major Championship. This was the second and back-to-back Major championship the team won after having previously won the Winter Major in February.
What's Next for The General NRG
As The General NRG heads into Season XI kicking off in August, we're excited to continue to roll out fan activations as part of our partnership with NRG that was announced in April. Be sure to keep an eye out for a big announcement coming in two weeks that will get the team's fans in on the fun and keep the momentum going into next season.