It's no secret at The General that our people make us possible. Each person on our team plays a key role in helping us achieve our goals while providing our customers with excellent products and service. To showcase the unique and important work being done across The General, we've rolled out a story series about our amazing employees – A Day in the Life! Each month we will feature a different employee and give you a chance to see what a day in their work life is like. Debbie is a Sr. Facilities Assistant with The General, and she is based out of Nashville, Tennessee. Debbie has been with The General for 27 years. Here's a look at a day in the life of Debbie.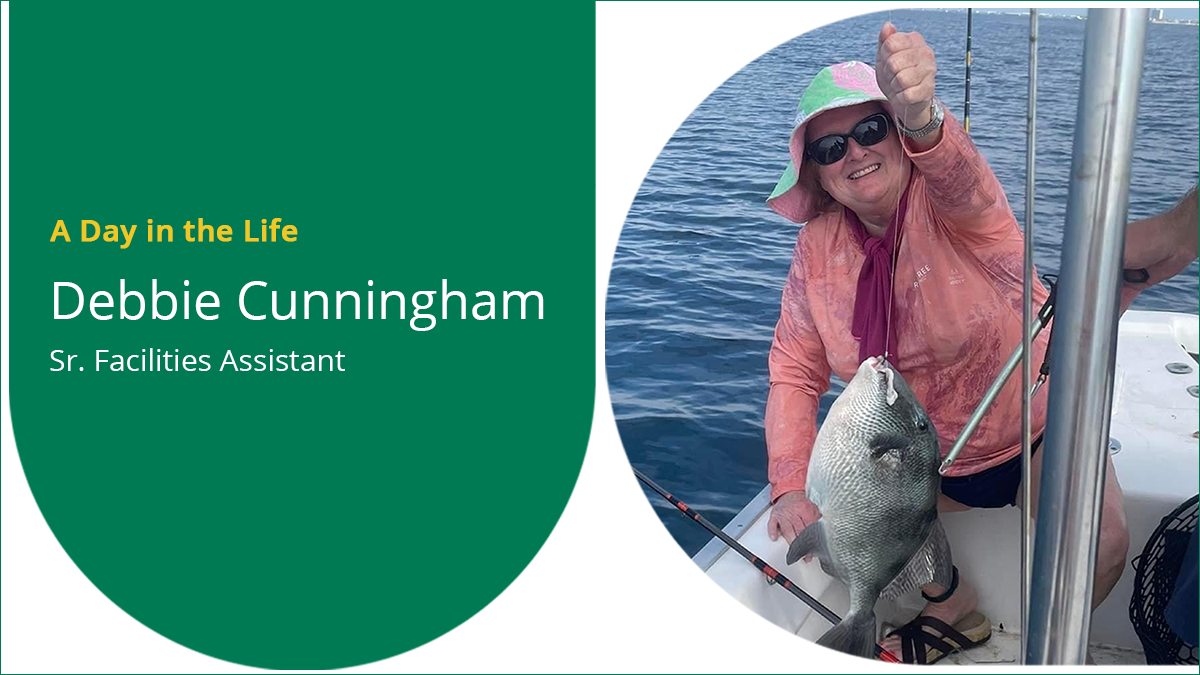 Describe your job in one or two sentences. It's a very busy job, with never a dull moment. I've had experience opening and closing offices and handling ergonomic evaluations for employees as well. All issues in the building get sent to facilities, and it's my job to manage them. We order business cards, process supply orders, oversee access badges, and work with vendors for office fixes. If you need something, Facilities is the department to contact!
What does a typical workday look like to you? There isn't a typical day in facilities, no two days are ever the same. Each day brings on a new task – my day is never boring!
What do you enjoy most about your job? I like working with people and being able to multi-task all day. I don't know if I would be able to do just one thing all day. I love the variety of my job.
What is something you wish people knew about your job? All the different things I get to do each day, and all the skills I've learned since working in facilities.
What skills are required in your daily work? Patience, hard work, communication, knowledge of different systems that we use every day, ergonomics – and most importantly, being a people person.
What drives you? I try and make sure everything is done to the best of my ability because it reflects on my work ethic. I do not enjoy boredom – I love the changing pace of my job and the challenges of getting everything completed in a timely manner.
What do you like to do when you are not working? I love fishing, traveling, and visiting with my two grandkids.
If you could give one piece of career advice, what would it be? Find a job that makes you happy. That way, you'll never dread going to work. Luckily for me, I love my job!
Interested in a Career at The General?
Come join our growing team! At The General, our people make us possible. We're looking for bold thinkers and passionate individuals who share our goal of bringing affordable, quality insurance to people across the country. Our vision influences how we deliver on our promises to our customers, our communities, and each other.
We take pride in offering quality insurance and providing exceptional service. Through your invaluable skills and talents, you can help us continue to shape the insurance industry – just as we've been doing since 1963.
If this sounds like your kind of opportunity, we want to hear from you!
Explore our career opportunities and learn more about working at The General.