It's no secret at The General that our people make us possible. Each person on our team plays a key role in helping us achieve our goals while providing our customers with excellent products and service. Sherita Kirkendoll is an Assist Line Coach within our Customer Service Department and is based out of Hermitage, Tennessee. Sherita has been working with The General for 6 years. Here's a look into a day in the life of Sherita.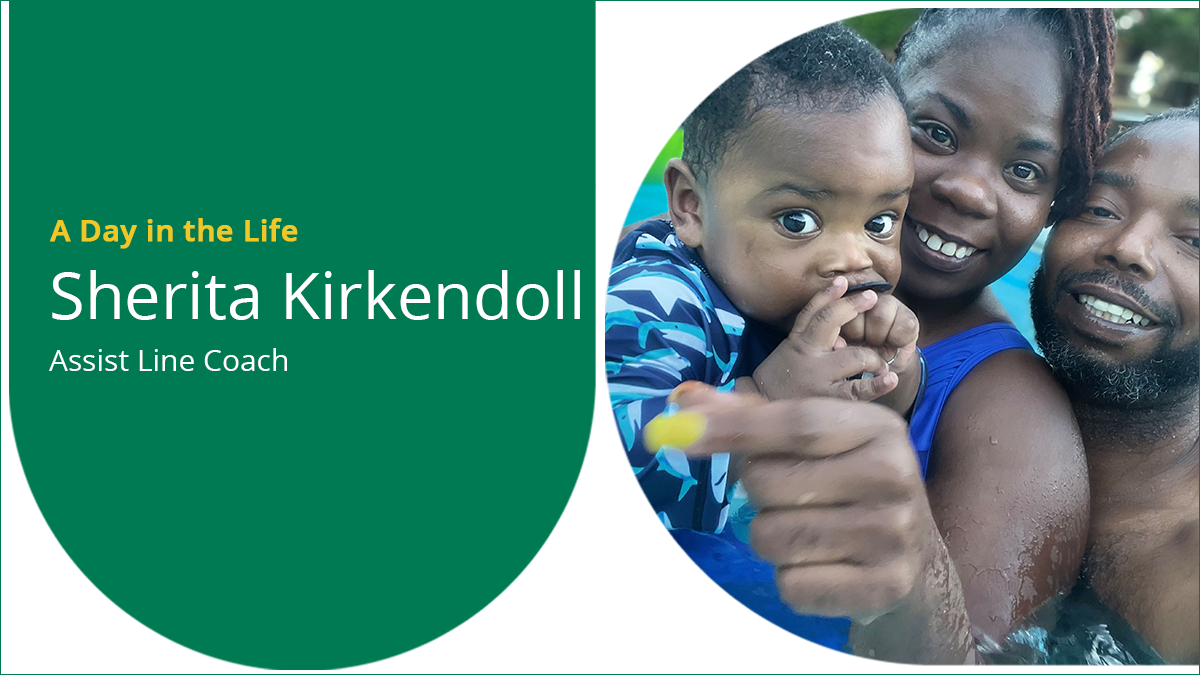 Describe your job in one or two sentences. As an Assist Line Coach, my primary responsibility is to assist internal and external callers with any questions they may have regarding policies and customer retention.
What does a typical workday look like to you? A typical day for me involves a few different things. I accept any incoming calls, submit filings, and generate documents for a state filing – which vary depending on the state documents are filed. Additionally, I'm able to make policy changes as needed.
What do you enjoy most about your job? I really enjoy helping representatives learn and grow. It's really rewarding to me to help someone and see them have that "ah ha" moment – that moment where the proverbial lightbulb goes on, and they understand the reason for the call before receiving assistance.
What do you like to do when you are not working? When I'm not working, my favorite thing to do is relax and spend some quality time with my family.
What drives you? My family is a big driver for me – I'm especially driven by a desire to set a positive example for my nephew and my son. It's important they know that there's no limit to what they can achieve in their lives – and I strive to show them that reality as best I can.
If you could give one piece of career advice, what would it be? My advice is to never be afraid of rejection in the professional world. Don't be afraid to hear "no" when it comes to applying for a position you may want – there's always another option out there, always something else you can do. And that option may end up being better than the first one!
Interested in a Career at The General?
Come join our growing team! At The General, our people make us possible. We're looking for bold thinkers and passionate individuals who share our goal of bringing affordable, quality insurance to people across the country. Our vision influences how we deliver on our promises to our customers, our communities, and each other.
We take pride in offering quality insurance and providing exceptional service. Through your invaluable skills and talents, you can help us continue to shape the insurance industry – just as we've been doing since 1963.
If this sounds like your kind of opportunity, we want to hear from you!
Explore our career opportunities and learn more about working at The General.