It's no secret that The General has been labeled a Great Place to Work. One of the things that makes us so great is the people that we work with every day. Through this series, we will be sharing what makes us a unique and diverse workplace. Let's take a look at a day in the life of a Senior Product Manager. Natalee Turpin is a Senior Product Manager on the Product team located in Madison, WI, and has been working at The General for nearly 20 years.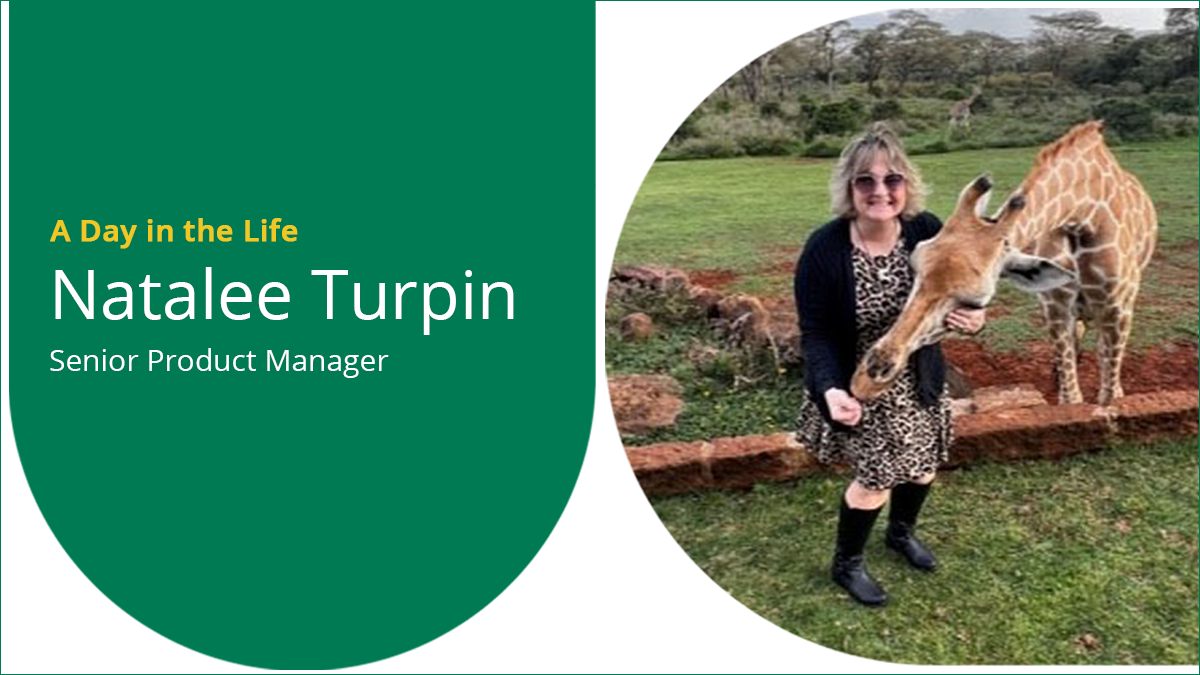 Describe your job in one or two sentences.
My job is to make sure the states I manage are adequately priced for profitability and directing the production accordingly.
What does a typical workday look like for you? 
I'm not sure I've ever had a typical day… But if I did it would involve a couple of meetings, a lot of emails, project and metrics research and the usual product work – reviewing sales, losses, expenses, and how those are performing in my states. One of our former VPs would say that product is the hub of the wheel – we get to work with every department in the company: service, claims, legal, underwriting, marketing, digital, sales, and IT – so my day would definitely involve at least one if not all of these folks. There are absolutely no two days that are the same. And I love that.
What do you enjoy most about your job?
My team – I have the privilege to work with the best group of kind, generous, helpful, crazy smart people.  For the work itself, I love helping others, starting a project, seeing it through and then seeing the impact in the business.  And I have made the best friends here at TG.  Can't imagine my life without the people I've met through this company.
What is something you wish people knew about your job?
While unpredictable, sometimes stressful, and always juggling more balls in the air than I have hands, it's the best job in the company.  And I sometimes use algebra!  All of those math classes were put to good use!  😊
What skills are required in your daily work?
Patience, perseverance, prioritization, teamwork, and of course, excel… lots of excel.
What do you like to do when you are not working?
Travel! Travel! Travel!  Read, bike, camp, enjoy my pups, and spend time with friends and family.  And Travel!
What drives you?
I want my work to contribute to the company's success and be a reflection of my hard work and dedication to my states' management.
Interested in a Career at The General?
Come join our growing team! At The General, our people make us possible. We're looking for bold thinkers and passionate individuals who share our goal of bringing affordable, quality insurance to people across the country. Our vision influences how we deliver on our promises to our customers, our communities, and each other.
We take pride in offering quality insurance and providing exceptional service. Through your invaluable skills and talents, you can help us continue to shape the insurance industry – just as we've been doing since 1963.
If this sounds like your kind of opportunity, we want to hear from you!
Explore our career opportunities and learn more about working at The General.