It's no secret at The General that our people make us possible. Each person on our team plays a key role in helping us achieve our goals while providing our customers with excellent products and service. To showcase the unique and important work being done across the company, we're rolling out a story series all about our amazing team – A Day in the Life! Each story will feature a different employee and give you a chance to see what a day in their work life is like. Sandrica Griffey is an Initial Claims Handler III who is located in Murfreesboro, TN, and has been with The General for just over a year. Here's a look at a day in the life of Sandrica.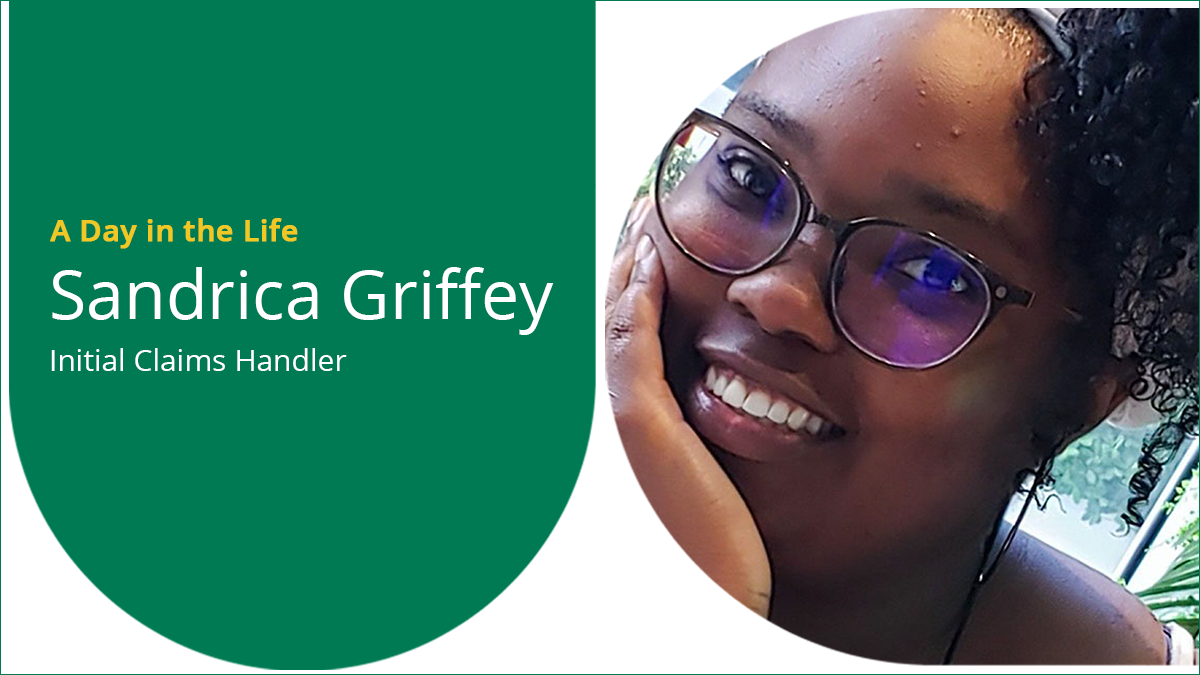 Describe your job in one or two sentences.
As a Claim handler level 3, I assess, review, and resolve automobile claims.
What does a typical workday look like to you?
For me, a typical workday involves a variety of different things – returning voicemails, initiating contact with the people involved in an accident, reviewing coverage and fault, and paying estimates.
What do you enjoy most about your job?
It's very fulfilling when you can help people. Many people aren't aware that as an adjuster, you're required to wear many hats. In addition to serving as an adjuster, you are a teacher of coverage and a listening ear for the involved parties.
What is something you wish people knew about your job?
It's important for people to know that as an adjuster, the goal is to find coverage and protect our insured, unlike the stigma that insurance is always looking to deny a claim. I love to pay a claim when I can!
What skills are required in your daily work?
Two crucial skills needed are communication and organizational skills. You must be able to organize your day and effectively communicate with customers to help them understand the coverage and the process involved in a claim that is already a stressful event for them.
What do you like to do when you are not working?
I enjoy keeping aquariums and aquascapes, playing instruments, making fermented goods, and relaxing with loved ones.
What drives you?
I'm driven by my urge to grow into the best version of me, and I want my work to reflect that. My goal is to always do my best, especially when challenged. I keep going because I know the satisfaction when I reach my goal will be that much sweeter. And once I obtain my goal, I move even further so I keep growing.
If you could give one piece of career advice, what would it be?
Keep growing and keep learning – evolving as a professional keeps things interesting and challenging!
Interested in a Career at The General?
Come join our growing team! At The General, our people make us possible. We're looking for bold thinkers and passionate individuals who share our goal of bringing affordable, quality insurance to people across the country. Our vision influences how we deliver on our promises to our customers, our communities, and each other.
We take pride in offering quality insurance and providing exceptional service. Through your invaluable skills and talents, you can help us continue to shape the insurance industry – just as we've been doing since 1963.
If this sounds like your kind of opportunity, we want to hear from you!
Explore our career opportunities and learn more about working at The General.