The General's with Relationship SoleSafe, an NAACP Powershift Entrepreneurship Grant Recipient
In October 2021 The General was proud to be a sponsor of Black Entrepreneurs Day for the second year in a row. Black Entrepreneurs Day, curated by Daymond John, is coined as "a celebration of Black business" and a free virtual event that recognizes, celebrates, and empowers Black entrepreneurs everywhere in a fresh, fun, and exciting way. According to Forbes, from February 2021 through the 3rd quarter of 2021, the number of Black American business owners rose an average of 38%. While having the right information and tools are essential to any entrepreneur's success, actual cash in hand will likely be at the top of most entrepreneurs' lists. When it comes to resources and accessibility, this can be even more true for Black entrepreneurs. One of the ways The General contributed to Black Entrepreneurs Day, and the growth of Black entrepreneurs, was by sponsoring a $25,000 NAACP Powershift Entrepreneurship Grant.  This year's grant recipient was Phil Terrill, owner of SoleSafe.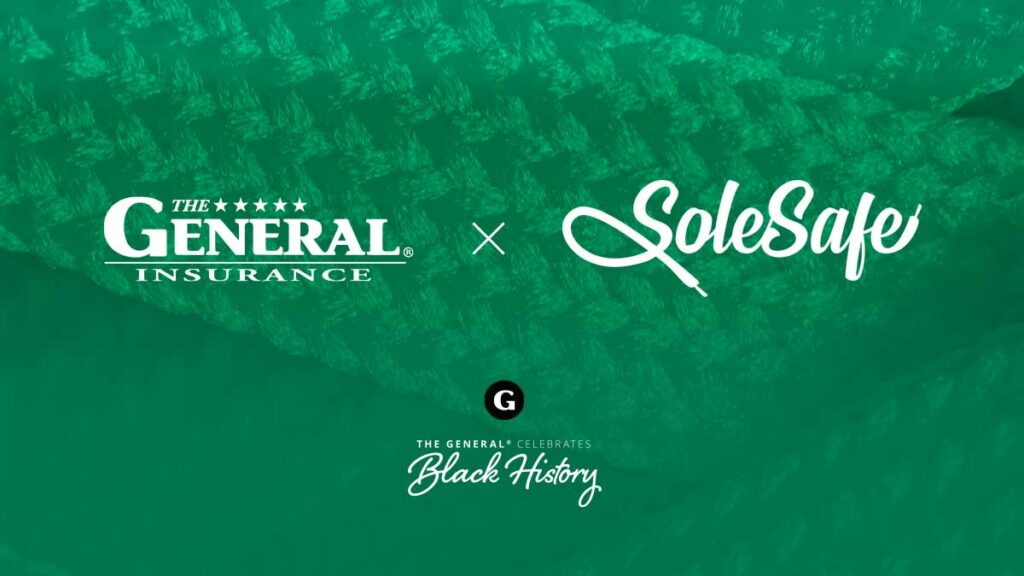 What is SoleSafe?
SoleSafe is a modern platform that allows sneakerheads to protect their expensive and rare sneakers through quality insurance. The sneaker market is worth well over $24 billion and continues to rapidly grow. SoleSafe provides quick and accurate quotes, appraisals, and authentication for all sneakers on the market worth insuring. They provide every shoe that you insure with a Certificate of Appraisal and Authentication connected to their own unique identifier.
The General & SoleSafe Partner in Honor of Black History Month
In honor of Black History Month, we are happy to continue supporting Black entrepreneurs by spotlighting Phil Terrill. Phil will be taking over our Instagram, sharing more about his product, and answering some important questions through the lens of an up-and-coming Black entrepreneur. Make sure to follow us on Instagram and to keep an eye out for our Instagram stories featuring Phil. Read here for more information on Black Entrepreneurs Day including clips from last year's event.