Reflecting on our Partnership with the Ultimate Celebration of Black Business
This week, The General is returning for year four of Black Entrepreneurs Day. Coined the ultimate celebration of Black business, Black Entrepreneurs Day is curated by celebrity entrepreneur Daymond John, and will feature a lineup of celebrity guests and successful business leaders.
As we approach this year's event, we're reflecting on our partnership with this global celebration of Black entrepreneurship since its conception back in 2020. Take a walk down memory lane with us:
2020
The inaugural Black Entrepreneurs Day launched as a broadcast-only event during the COVID-19 pandemic. During the livestream – which reached 7.4 million live viewers – The General presented its first round of Game Changer conversations between Daymond John and guests LL Cool J, Shaquille O'Neal, Gabrielle Union, Robert Johnson and more. Not only this, but as an extension of the partnership, Daymond announced the 2020 NAACP Powershift Grant Recipient on behalf of The General: Mignon François, Founder and CEO of The Cupcake Collection (TCC).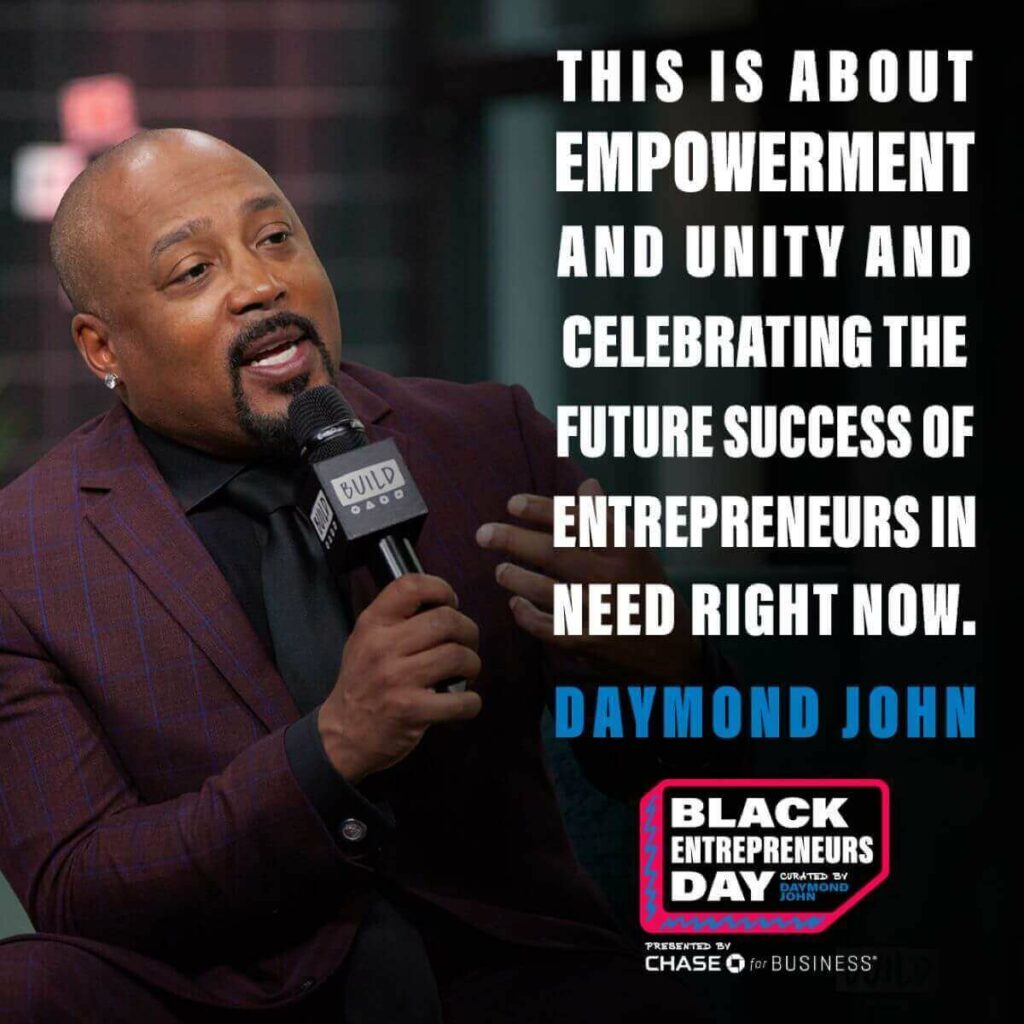 2021
Live for the first time from the iconic Apollo Theatre in Harlem, New York City, the second annual event hosted celebrities and thought leaders including Shaquille O'Neal, Kevin Hart, Tyra Banks, Michael Strahan and many more. The celebration also welcomed guests for the first time to the in-person filming, and earned the program its third and fourth Webby awards as the Best Remote Business & Finance event on the internet. Daymond also announced the second annual NAACP Powershift Grant Recipient on behalf of The General: Phil Terrell, Founder of Sole Safe.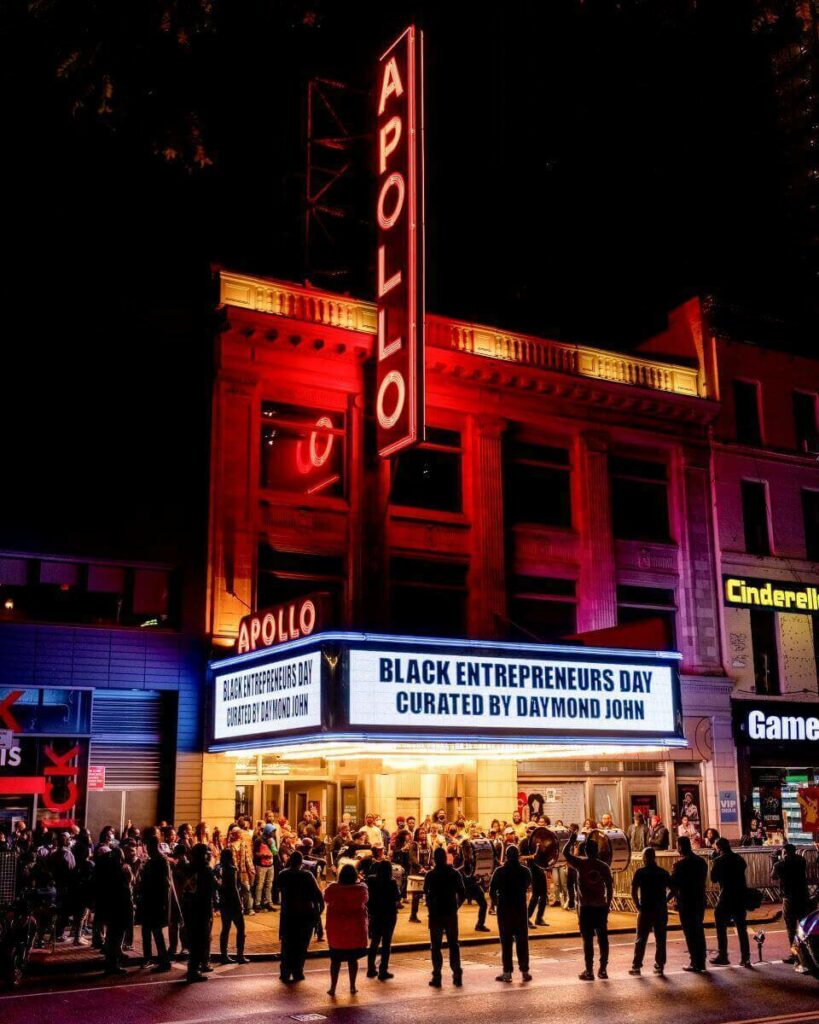 2022
Last year, we had the honor of presenting Game Changer conversations between Daymond John and celebrity guests Killer Mike, Shaq, Venus Williams, Tracee Ellis Ross and Spike Lee. Daymond also virtually presented the third annual $25,000 NAACP Powershift Grant on behalf of The General to Niani Tolbert, Founder and CEO of HIREBLACK.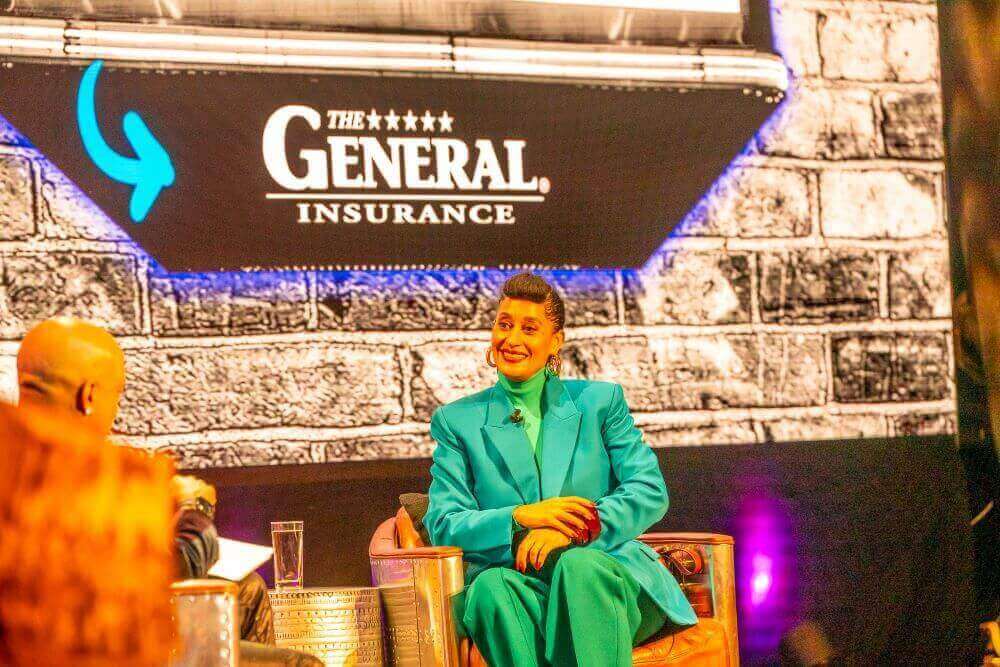 What's Up Next?
It's been an honor to present so many impactful conversations and initiatives with Black Entrepreneurs Day over the past three years. As we look to this year's celebration, we're thrilled to bring back our 2022 NAACP Powershift Grant Winner Niani Tolbert for a Fast Break in The General Sound Studio. As part of the program, she's interviewing Anthony Anderson, Daymond John and Cedric The Entertainer. Keep an eye on our social channels to find out what they talk about!
In addition to the Fast Break, we're also returning as presenting sponsors of the annual Game Changer Conversations. This year, Daymond will interview celebrity guests Whoopi Goldberg, Anthony Anderson, Rick Ross, Cedric the Entertainer, and Shaquille O'Neal. Not only this, but we're also looking forward to announcing our fourth annual Powershift Grant Recipient in partnership with the NAACP. 
Be sure to tune into the livestream on November 1, 2023 at 7 p.m. to find out what else Black Entrepreneurs Day 2023 has in store.