The results are in for The General® Jingle Remix presented by The Bobby Bones Show and Bobby and his team couldn't have picked a better winner! We caught up with Warren Terrell recently to hear about the experience in his own words. Take a look at the winning entry and see what our winner had to say:
What inspired your version of The General® Jingle Remix?
"As a creator and lover of music, the creative process is everything and between that and being driven by the memory of my late son DeVaughn and his inspiring words to me the night before ending his life, I just aimed to create something catchy and memorable in his honor for being my biggest fan and the love of my life. Knowing he's watching always makes me want to be better."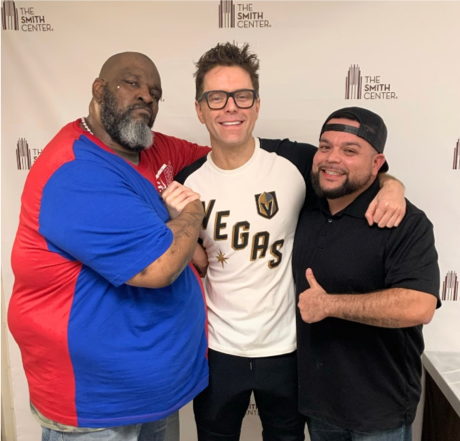 What has been the best part of this whole experience?
"Well, the best part is how everything ended up unfolding because of my scheduling mistake which caused me to arrive a day late! Even with that, I was still treated amazingly and not only got to meet Bobby Bones but was able to watch a very entertaining and interesting show put on by him and the Raging Idiots!!! The show was awesome and held my attention all the way through! Everyone I dealt with was amazing… I am grateful and truly blessed."
Anything else you'd like people to know about you or your contest experience?
"Even through everything I had going on in my life and mind, I was very comfortable with the way everything went and I truly appreciate that!!! Last, I hope the Jingle is actually used and I land more jingles in the future 'cause I love this [stuff]!!!"
Want to Share in Warren's Full Jingle Winner Remix Experience?
Grab a glimpse of Warren meeting with Bobby Bones below, and check out a lengthier view of their meeting on the Bobby Bones YouTube channel HERE.