It's a new year, and many of us are getting serious about our New Year's resolutions. Maybe you've resolved to manage your finances a little better this year, but you feel like your current auto insurance policy is a drain on your wallet. That may be a sign that it's time to change to a different carrier. Changing your car insurance might seem challenging, as there are many factors to keep in mind before you make the switch but doing your research can make the process go smoothly. Learn how to change your car insurance below, and kickstart your year the right way.  
When to Change Your Car Insurance Provider
It might be time to start comparing quotes and looking for a new insurance policy if you don't feel like your current provider is a good fit. Below are some signs that your needs have changed, and that a new policy might be a better option:  
You had a negative claims experience.

 If your insurance rates skyrocketed after you made a 

claim

, you're probably dissatisfied with your current provider and looking to switch. 

 

Your policy is up for renewal.

Canceling your contract and starting a new policy on your renewal date is the best way to sidestep cancellation fees. Just make sure you don't have any lapses in coverage, as this can increase future premiums and leave you vulnerable financially.

 

You're moving to a new area.

 Factors such as your city, state, and zip code all affect your car insurance premium. Different car insurance companies may offer more competitive rates in your new location, and you might have to switch carriers if your current provider doesn't cover that area.  

 

You're retiring or working from home

. Many workers have bid farewell to their commutes and started working from home full time. If you're driving fewer miles, you might find a cheaper premium with a pay-per-mile insurance policy. 

 

You're buying a new vehicle

. You might be looking for more 

comprehensive coverage

 for your new car than what your current provider offers. For example, some options like 

gap coverage

are only offered by certain carriers.  

You're getting married.

 Many companies offer 

discounts to couples

who insure multiple cars under one policy. If your insurance provider differs from your spouse's, it might be time to shop around for a better deal. 

 

You're adding a teenage driver to your policy

. You might see your premium spike after your teenager gets their license. Comparing quotes can help you decide if another company offers cheaper 

coverage for teen drivers

.

 
Things to Consider When Changing Car Insurance Carriers
Tick all your boxes before switching insurance companies to make sure you're getting the best deal and avoiding penalties.  
Compare Quotes to Get the Best Deal
Insurance rates vary from company to company, so comparing quotes from different carriers is the easiest way to find a good rate. Explore your coverage options at each provider and choose the best fit for your lifestyle. You don't want to be underinsured, as this can leave you open to loss, and you don't want to be overpaying for insurance you don't need. In addition, look at reviews left by other customers to see if they're satisfied with their carrier's policies and customer service.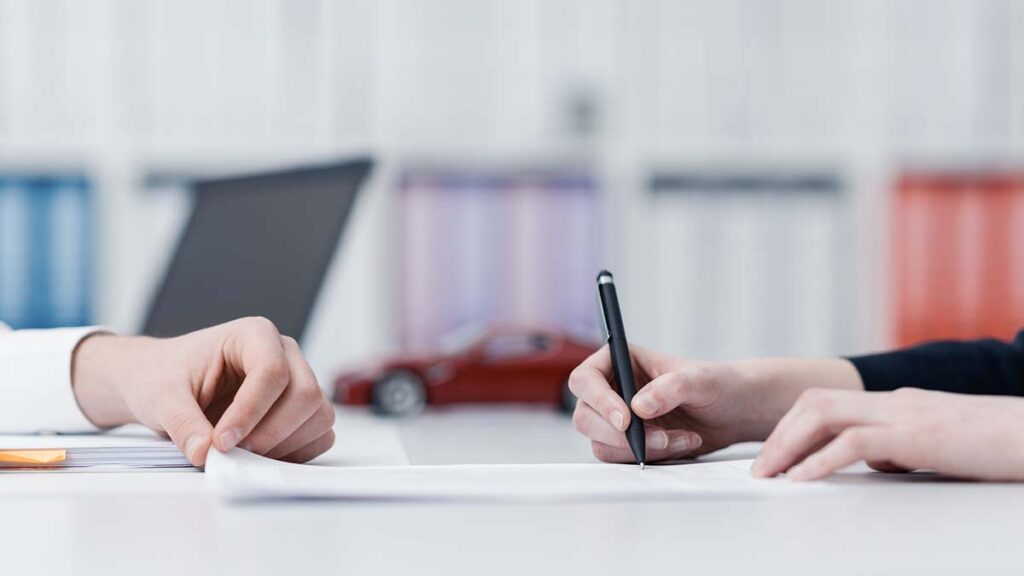 Check for Penalties and Fees Before Cancelling
If you decide to change insurance, check with your current carrier to see if canceling before the end of your coverage period will result in penalties. Before you terminate your insurance, call a customer service representative to ask about their cancellation policy. If changing policies will result in a large cancellation fee, you might need to wait until your coverage has ended before changing. However, if you find an affordable policy that makes up for the cost of the cancellation fee, it might be a good idea to change anyway.   
Avoid Lapses in Coverage
Canceling your coverage before your new policy begins could result in a lapse in coverage. While temporary, lapses in coverage are dangerous and can lead to financial loss. Should you get into an accident while driving without insurance, you would be responsible for any damage you incur. Many states have made it illegal to drive without insurance, so a lapse in coverage could result in legal consequences. To be safe, find out if your new policy goes into effect before you cancel your old policy. Ask your provider for a cancellation confirmation so your coverage doesn't automatically renew.  
If you're looking to switch to a new insurance company, The General has a policy for you. We've been offering affordable rates and quality coverage for over 60 years. Everyone is welcome at The General, even drivers with imperfect credit and driving records. Read some of our five-star reviews to see how we put our customers first or read more about insurance on our blog.