The General, a Nashville-based company, part of the American Family Insurance Group, is committing $166,000 in community grants in 2023. This includes multi-year commitments that were announced last year, the first year of The General Community Grants Program. Persist Nashville, one of the community partners supported with a multi-year commitment, is highlighted in more detail below.
Twenty Nashville-based organizations will receive grants to advance their work addressing a variety of needs in the community and creating significant societal impact. The General introduced the grant program as an annual community investment initiative, building on the company's long‑standing commitment to the communities it serves.
The grants consist of single-year and three-year commitments. A total of $166,000 has been committed to 2023 single-year grants along with year two of multi-year grants that were announced in 2022. In total, $400,000 in multi-year investments will be awarded through 2024 (see complete list of recipients below).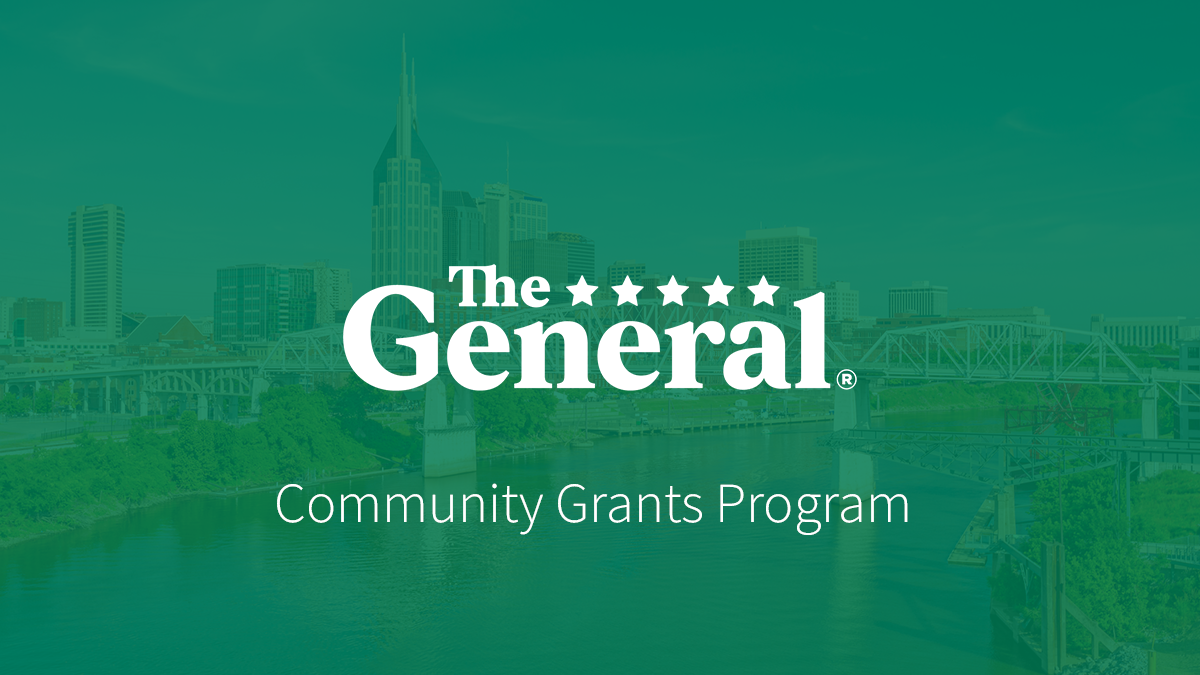 Investing in Partnerships
"We're pleased to see the continuing interest in the grants program, and in 2023 we were excited to get nearly three times the applications we received in year one as more organizations have learned about the program," said Eileen Manners, head of claims for The General. "We're honored to support so many nonprofit organizations right here in the Nashville community, doing such positive and meaningful work in the place we call home."
A key objective of The General Community Grants Program is not only to provide financial support, but to foster authentic partnerships with the organizations. "These organizations are community partners, and by listening, learning and working together, we strive to understand the needs they're addressing and the effective ways they've learned to respond to them," said Manners.
Last year during the first year of the program, giving priorities were identified, designed to support initiatives that close equity gaps and create opportunities – and ultimately better communities – that benefit all. Those giving priorities include:
Academic Achievement and Education: Programs and services that advance educational equity in learning and academic achievement through access to high-quality education.
Healthy Youth Development: Programs and services that support the ongoing needs of young people from birth through 25, including social-emotional learning and mental health.
Economic Opportunity: Programs and services that increase employment access and opportunity, such as job training and workforce readiness.
Community Resiliency: Programs and services that remove barriers to short and/or long-term needs of individuals and families such as food, housing, transportation and daycare needs.
Prioritizing Trust 
The General Community Grants Program will continue to center on using trust-based approaches in its philanthropic efforts in Nashville. This is a philosophy that is shared by American Family Insurance Group in its community investment partnerships through the American Family Insurance Dreams Foundation. This means funds are provided via unrestricted, general operating support rather than having to earmark funds for specific programs. Trust-based philanthropy also doesn't require traditional reporting requirements.
This successful approach promotes equity and solid relationships between the partners, as well as demonstrating confidence in the organizations' commitment to their own objectives and priorities.
"Our trust-based practices communicate to our partners that we understand they are closest to the work and are in the best position to most effectively use the funds to achieve measurable and impactful results," said Manners.
One Grant Recipient's Story: Persist Nashville

One organization supported by The General's Community Grants Program for a multi-year commitment is Persist Nashville, an organization dedicated to creating community and doubling the rate of college graduates from Nashville. Persist was founded in 2019 in response to the low rate of Nashville high school students pursuing post-secondary education. Since 2019, Persist has coached more than 3,500 students and they currently coach students across 109 campuses.
Persist uses three main pillars when empowering students: coaching, community and care. They integrate text-based coaching with in-person programming, delivered by coaches who have years of professional expertise in their respective fields. The text-based approach was designed to give students an easy and reliable way to communicate with their coaches using their cell phones while at school. Persist also facilitates community-building opportunities for students to connect with each other through on-campus study groups and events. The third pillar, care, is a commitment to the well-being of their students. This is demonstrated through their Persist Fund, an emergency resource fund created to support students facing unforeseen financial burdens related to their education, offering up to $200 to offset expenses.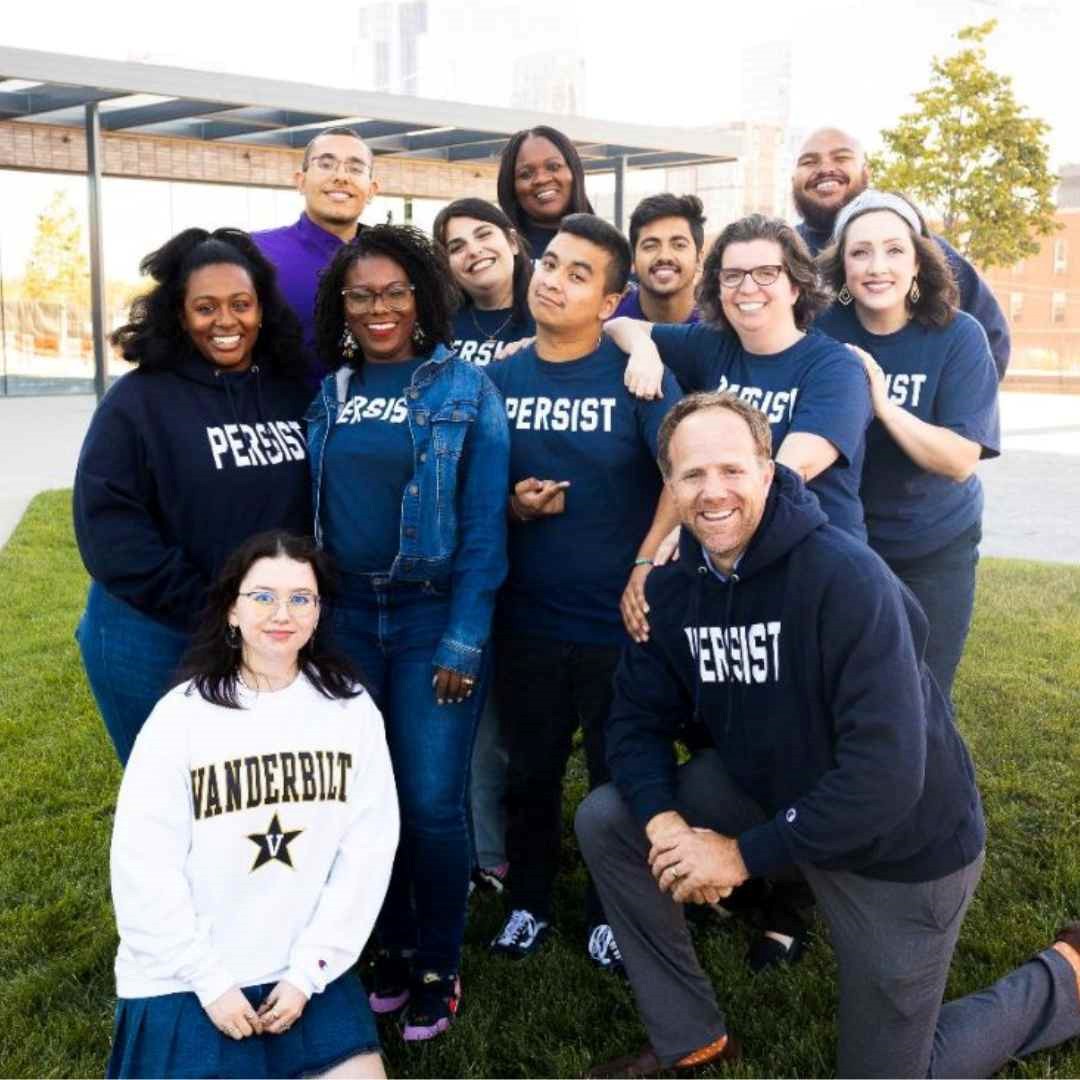 "There is a clear need for these types of programs," said Persist Chief of Staff Jennifer Hill. "About 27% of Metro Nashville Public School graduates go on to earn a degree in six years, but in Davidson County, where we're located, only about 48% of adults have a college degree. It's very important that we provide these services to connect students to their post-secondary aspirations, who may not have people in their circle who understand the process."
About 65% of Persist's students are first-generation college students, who may face more barriers when pursuing a degree. Persist strategically pairs coaches of a similar background with these students to help guide them, demystifying the college process and preventing roadblocks from becoming detrimental to their success. Many Persist graduates return to contribute as mentors, providing support and empowerment.
"We had a student who attended Colorado State that returned and became a board member for us," said Director of Communications Melissa Watkins. "We love when students mentor other students. They want to help other students feel good about their journey and this only makes our community stronger. We also love hearing feedback from our students and interns because it helps us serve them more effectively."
Persist plans to use the grants from The General to provide more opportunities for students to come together and build community, fostering a stronger sense of camaraderie among students who strive for similar success despite their challenges.
"We are so grateful to The General for these unrestricted grants that allow us to continue assisting Nashville students," said Hill. "With their support, we're creating a better future for our city. Programs like The General's Community Grants Program help organizations like ours expand the work we are doing in our communities, allowing us to reach even more people."
More information about Persist Nashville and their mission can be found on their website, and in the video below.
Investing in Equity and Positive Change
The General Community Grants program also places an emphasis on organizations that work with communities that identify as Black, Indigenous and People of Color (BIPOC), those that are economically disadvantaged, and youth and young families. It also supports funding for organizations/programs providing educational or workforce opportunities for individuals currently incarcerated, justice-involved or experiencing re-entry into the community.
See the complete list of previously announced multi-year grant commitments as well as the list of 2023 single-year grants.
About The General Insurance
The General Automobile Insurance Services, Inc. (The General®) is a licensed insurance agency and a subsidiary of PGC Holdings Corp. (PGC), which is wholly owned by American Family Mutual Insurance Company. Through its insurance company subsidiaries and their predecessors, PGC has been writing automobile insurance since 1963, serving customers who may find it difficult to obtain insurance from other carriers at a reasonable rate. Visit www.thegeneral.com and follow The General on Twitter, Instagram and Facebook.