Catching up with the artists of The General Sound Studio after Black Entrepreneurs Day
This past week, Black Entrepreneurs Day returned for year four and The General was thrilled to be back showing support. During the celebration event held at The Apollo Theatre in Harlem, NYC, we sponsored a Fast Break discussion in The General Sound Studio – a state-of-the-art recording studio launched earlier this year to give emerging artists the chance to record high-quality tracks. To give these artists a real "break," The General also enlisted the help of Epic Records, an imprint of Sony Music Entertainment, to lend tips and advice to the rising musicians throughout the recording process.
Three of those artists – Reyna Roberts, Lex Bratcher, and Bodhi Kitt – were also in attendance at this year's Black Entrepreneurs Day and interviewed by celebrity entrepreneur Daymond John for a segment called "The Breakdown." Daymond and the artists discussed their experience with The Sound Studio, how it's impacted their careers, and where they are now. Read more about the artists below and what they've been up to since their Sound Studio experience!
Reyna Roberts
An Alaska-native and one of CMT's Next Women In Country, 26-year-old Reyna Roberts recorded her hit single "One Way Street" in The General Sound Studio earlier this year. Since then, her debut album – "Bad Girl Bible, Vol. 1" – released on Sept. 8 and earned rave reviews. She's been featured in People Magazine, CMT, Taste of Country and American Songwriter for her unique songwriting abilities inspired by artists like Reba McEntire, Jamey Johnson and Luke Combs.
Bodhi Kitt
Born and raised in Norwalk, Connecticut, 22-year-old Bodhi Kitt is a small-genre blending alt R&B artist who was releasing music for about a year prior to recording in The General Sound Studio. Since recording their single "Stronghold," Bodhi has been consistently writing and recording. Their newest single "Hard Knock Life" was released recently on October 27. Check out Bodhi on Spotify!
Lex Bratcher
After recording her original single "IYKTYK" in The General Sound Studio, her work alongside The General wasn't finished! Lex Bratcher took the big stage for "The General Sound Studio Live" in September – a live concert at the Clean Culture auto show in Atlanta, Georgia. Lex shared the same stage as Grammy-nominated artist Tobe Nwigwe, and both put on an exciting display for those in attendance. In addition to performing at Clean Culture, Lex has been busy performing at venues across the country and recording new music. Check out Lex's Instagram for her most recent drops.
In addition to Reyna, Bodhi and Lex, The General also worked with artists AG Club, Kid Culture, Morgan Keller, Ethan Gander, The Absolutely, Mason Caviness, and Anastasia Elliot. Since the recordings, AG Club wrapped their first U.S. tour and started on a new album, The Absolutely has been on tour with singer-songwriter Raye, Morgan Keller has been performing across California, and much more! If you haven't yet, check out all of the singles recorded in The General's Sound Studio on our Spotify Playlist. You can read more about The General Sound Studio, see behind the scenes, and more here.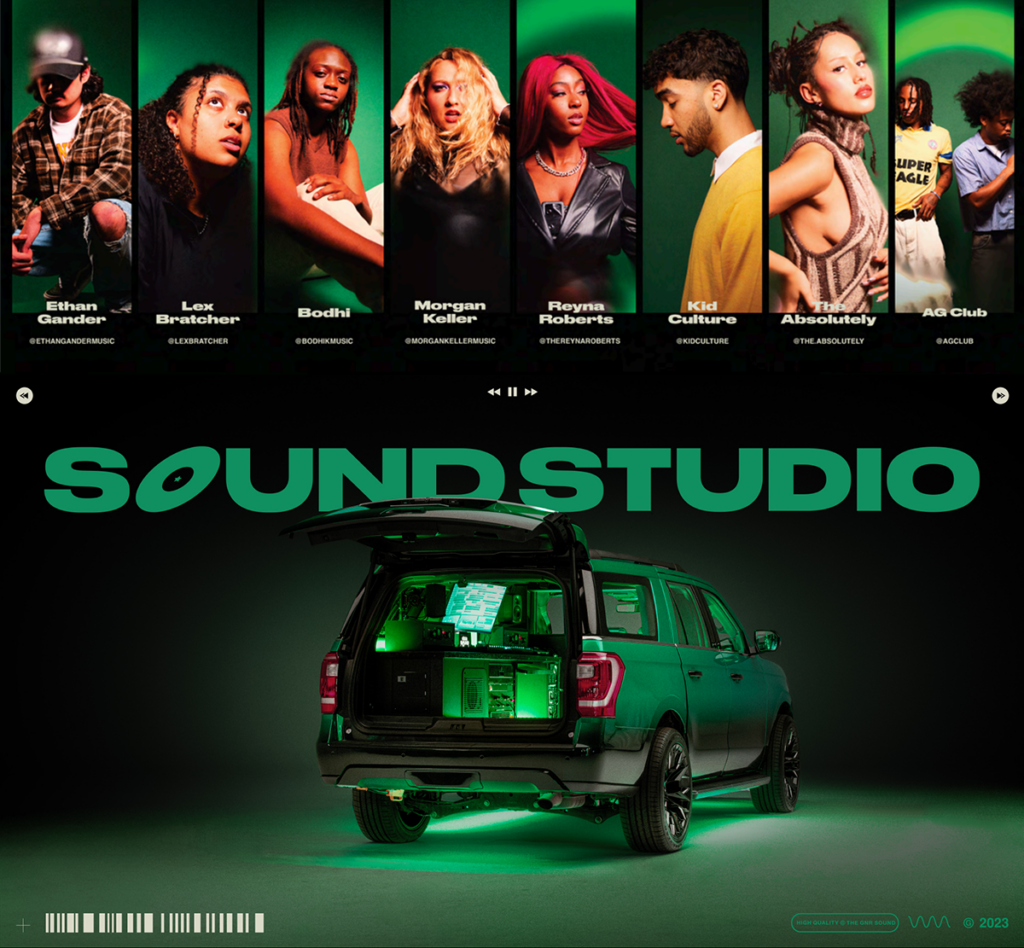 Collaborating with The General's Sound Studio artists has been an honor and a true extension of our commitment to giving a break to those who need it most. We look forward to continuing our work with each of these talented musicians, and can't wait to see what's in store for them next.