The General, in partnership with Shaq and the Shaquille O'Neal Foundation, is helping students stay safe behind the wheel with an afternoon of activities designed to teach the importance of safe driving and striving toward their goals.
Recap of the Shaq Foundation Driving Dreams Activation:
On Friday, Sept. 23, The General Insurance in partnership with Shaquille O'Neal Foundation and Shaq himself, headed to Rancho High School in Las Vegas to engage students about the importance of staying safe behind the wheel and staying inspired to achieve their dreams with an afternoon of activities and education. 
The half-day event included educational elements, like a brief seminar and trivia, as well as interactive 360-degree photo booths, free and exclusive merch, and entertainment from a local DJ. Perhaps most importantly, students also got to listen in on some advice given by Shaq during a special Q&A session on the dangers of distracted driving. The event capped off with a meet-and-greet opportunity for the students.
"Achieving my dreams and goals would not have been possible without the support of teachers," said Shaquille O'Neal. "Working alongside The General to bring the event at Rancho High School to life brought back so many memories of my younger days. The students I met were bright and talented and the faculty members work so hard to help these kids succeed."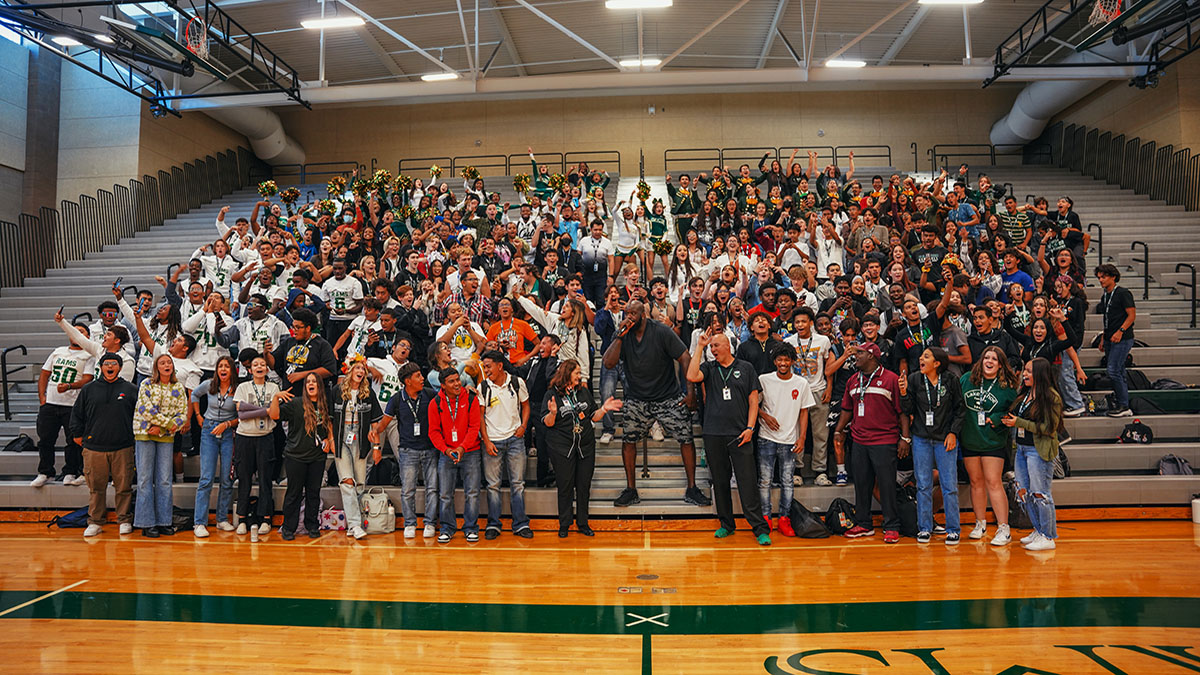 How The General is Stepping In:
In addition to providing an exciting learning experience for Rancho High School students, it was important to our team at The General to find a way to reward teachers and school staff for all their hard work. 80 teachers and ten staff members were entered in a raffle to attend a concert happening at "The Event," the Shaquille O'Neal Foundation's second annual gala on Oct. 1 in Las Vegas, the concert will feature a performance from Maren Morris Pitbull, and more. 
As a member of the Shaq Foundation Founders Council, The General is involved in the gala, but is also committed to supporting local communities and building longstanding, authentic relationships through the Foundation.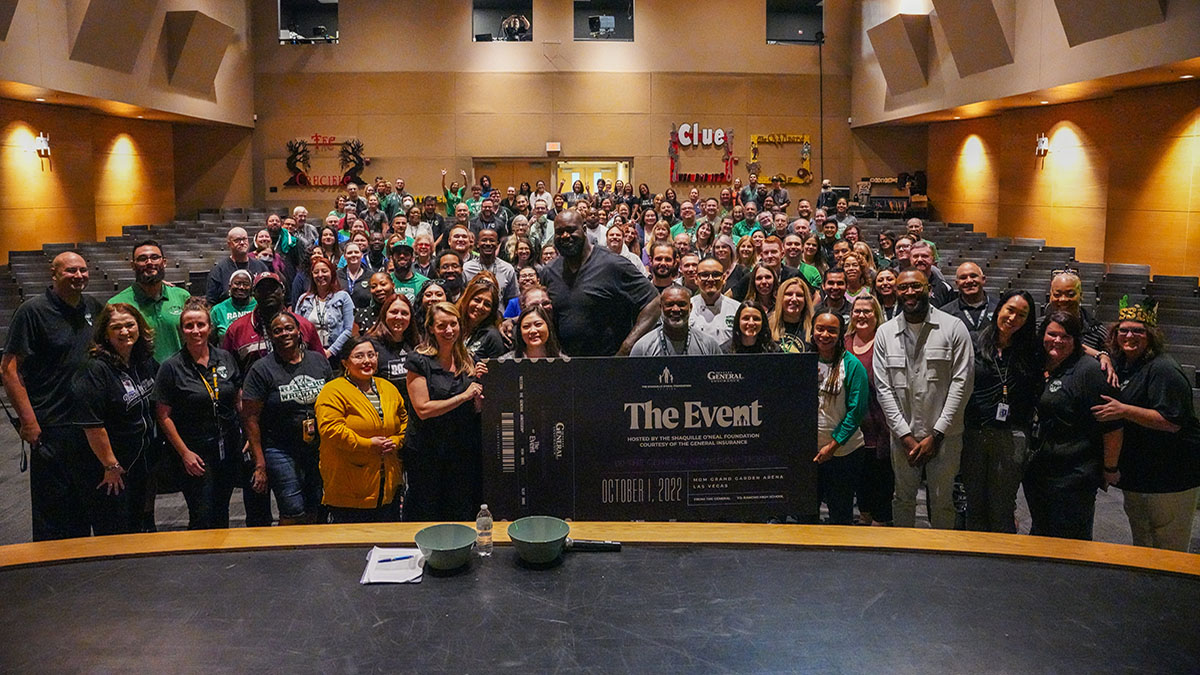 Exclusive Q&A with Shaquille O'Neal: 
Q: How did you start working with The General?
A: I was truthfully a customer of The General right when I got my first car, and they have been great partners ever since I've had the privilege of joining the family. It's important to me to work with brands that really align with my personal values, and The General checks that box for me.
Q: What are your tips for students in high school?
A: While getting an education is super important, learning and gathering knowledge isn't always all about getting educated in the classroom. There's always room to learn outside of school too. Both are important in creating a balanced worldview!
Q: What is one of your favorite ways to take a break or relax? 
A: I like to hang out with my friends and spend time with my family. And mixing music is also one of my hobbies for sure. Anything that involves laughing and just having fun!
Q: How'd you become interested in going into business?
A: I had a friend named Gino that owned a restaurant business when I went to college in Baton Rouge. Gino gave me a book, The Dummies Guide to Opening Up Your Own Restaurant. And then he also gave me another book, The Dummies Guide to Starting Your Own Business. So, those are my first books. Down the line, I got the chance to apply some of these learnings into real life and ended up becoming an owner of a variety of restaurants.
As a partner of the Foundation and friend of Shaquille O'Neal, we are honored to partner with the communities that we know need a break the most — in this case, teachers, school administrators, and students.
You can read more about the event and view pictures from this special event HERE.