It's officially fall, which means it's time to carve pumpkins, pick apples, and put on your favorite sweater. While fall is a fun and festive time of year, it's not without its drawbacks. Shorter days, colder temperatures, and back-to-school time are some of the less savory aspects of the season. In addition, driving in the fall can feel more challenging than driving in the summer. If you commute to work every day, or if you're planning a road trip to take in the changing leaves, stay safe with these tips for driving in fall weather.
Stay Safe on Autumn Roads
Be prepared to tackle common fall driving challenges with these safety tips:
A glaring issue: The seasons are changing, which means sunrise and sunset may coincide with your commute.

Don't let sun glare blind you to your fellow drivers—wear sunglasses when needed and keep your windshield clean.

 

School is in:

If you're driving behind a school bus and it

'

s red lights start flashing, stop at least 20 feet from the bus and watch out for children running to or from it.

 

Daylight is decreasing:

Twilight or darkness reduces your ability to see what's up ahead, so adjust your speed accordingly and leave ample time for braking. In addition, your eyes need time to adjust to darkness, so give them a few moments before leaving a brightly lit area.

 

Frost is here:

When temps drop to freezing or near-freezing, bridges and overpasses can become icy faster than the road. Stay alert for slippery conditions when driving in the morning.

 

Don't leaf it to chance:

Leaves in the road can be wet, slimy, and slick as ice! 

Watch your speed and avoid hard stops and turns on patches of fall foliage.

 

Weather or not, drive safely:

Autumn can bring fog and rain. 

Use your low beams in foggy conditions

,

and allow extra braking distance when the pavement is wet. Learn more by reading our

tips for driving in the rain

.

 

Oh, deer:

Fall is mating season for deer, making them less attentive to danger and more obsessed with looking for love. They are most active in the morning and evening hours and travel in small groups. Avoid collisions by slowing down in deer crossing areas and checking for additional deer if one is crossing the road.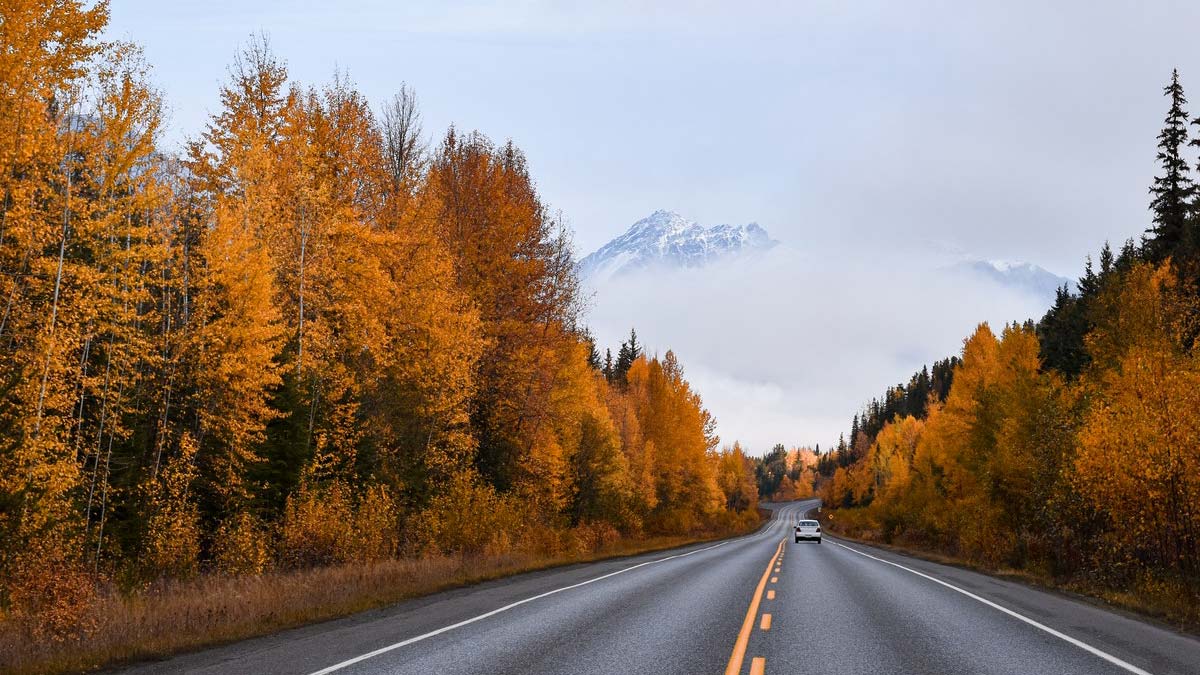 As summer changes to fall, adjust your driving style for the new season's conditions and implement these tips to stay safe. While safe driving is important, we know that accidents happen. If you've had collisions, a DUI, or too many tickets, The General® can help you find low car insurance rates and superior coverage. Get a free insurance quote today and see how we can help you save. Want more safe-driving tips? Visit our blog to become an expert on driving in inclement weather.