Leading the way with top-rated coverage and affordable insurance premiums, The General® knows the importance of planning ahead.  As you prepare for fall and winter weather, make sure you've gone through The General®'s hot tips for cold-weather maintenance.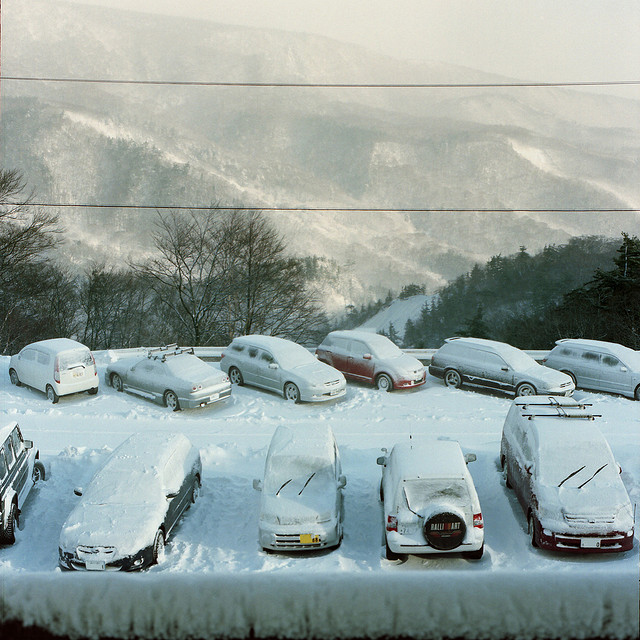 There'll be rain, sleet, snow, and gloom of night; for maximum visibility, check that your headlights are properly aimed and headlight lenses are clean. For that matter, check all your lights – turn signals, back up lights, running lights – to confirm they're functioning properly.
Get a grip – be sure your tires have sufficient tread depth for your next encounter with snow or other slippery road conditions.
And don't get left flat – check the spare tire pressure so it's ready if you need it.
How's your vision? Now's the time to replace your wiper blades, clean the inside of your windshield (to reduce fogging), and fill your windshield washer fluid.
While you're under the hood, replace your air filter, then inspect the engine hoses for cracking, bulging, leaking, or loose clamps. Check out the engine belts for signs of fraying or cracking. If you see any of these symptoms, have that hose or belt replaced ASAP.
And while you're at it, top off your engine coolant, which supplies heat to your vehicle's interior. Confirm your heater is working before you feel a chill.
Cold weather is hard on your electrical system; make sure you have the power you need. Have your battery tested to ensure it holds a full charge. Check the battery posts and cable connectors; tighten down any loose connections and clean away corrosion as needed.
Just in case – be ready with an emergency kit that includes flashlight, gloves, sand or cat litter (good for adding traction to slick surfaces), blankets (in case you have to wait for help), and maybe a few energy bars (to snack on while you wait).
Being prepared for whatever comes, that's The General® way. To check out some of the lowest car insurance rates available, get a free online comparison of car insurance premiums at thegeneral.com today!