Leading the way with top-rated coverage and affordable insurance premiums, The General® knows the importance of planning ahead.  As you prepare for fall and winter weather, take care of your vehicle with these hot tips for cold-weather car maintenance.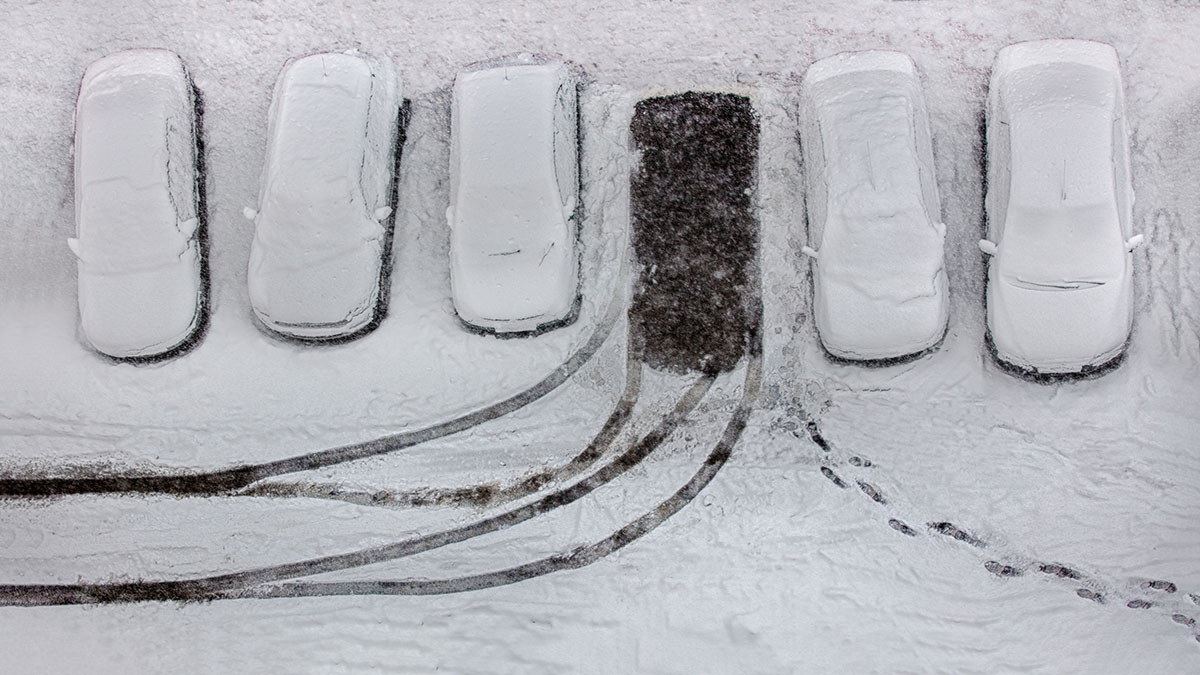 There'll be rain, sleet, snow, and nights that fall earlier. For maximum visibility, check that your headlights are properly aligned and that your headlight lenses are clean. For that matter, check all your lights – turn signals, backup lights, running lights, etc. – to confirm they're functioning properly.

 

Get a grip: be sure your tires have sufficient tread depth for your next encounter with snow or other slippery road conditions. Snowy conditions can decrease the friction between your tires and the ground, so maintaining proper tread depth is important for

navigating slippery roads

.

C

onsider switching to

snow tires

in the winter to get the most traction and braking performance when the snow falls. 

 

Don't get left flat

.

Check the spare tire pressure so it's ready if you need it. Every time the temperature drops by 10

o

or more, your tire pressure can decrease by one pound per square inch (PSI). Check your tire's pressure regularly and refill them as needed, including your spare!

 

How's your vision? Now's the time to replace your wiper blades, clean the inside of your windshield (to reduce fogging), and fill your

windshield washer fluid

. Your windshield wipers are working overtime in the winter, which means your wiper fluid gets used at a much higher rate. If your washer fluid isn't getting the job done in colder temperatures, add some washer fluid antifreeze to the reserves.

 

While you're under the hood

:

replace your air filter, then inspect the engine hoses for cracking, bulging, leaking, or loose clamps. Check out the engine belts for signs of fraying or cracking. If you see any of these symptoms, have that hose or belt replaced ASAP. While these can go on the fritz any time of year, getting stranded due to engine problems in the winter is especially uncomfortable. 

 

And it's important to top off your engine coolant, which supplies heat to your vehicle's interior. Confirm your heater is working before you feel a chill. Ask a trusted mechanic about the best coolant-to-water ratio

to prevent problems like freezing and corrosion. Most experts recommend a 50/50 or 70/30 ratio of antifreeze to water. 

 

Cold weather is hard on your electrical system, so make sure

that

your battery is well maintained. Battery performance

can suffer during cold weather

, and it takes more energy to start your car in the winter, so make sure your battery is operating at a high level before

braving the winter roads

. Have your battery tested to ensure it holds a full charge. Check the battery posts and cable connectors, tighten down any loose connections

,

and clean away corrosion as needed.

 

In the

event of an accident

or other unprecedented event,

–

be ready with an emergency kit that includes a flashlight, gloves, sand or cat litter (to add traction to slick surfaces), blankets (in case you have to wait for help), and maybe a few energy bars (to snack on while you wait).

 
Being prepared for whatever comes: that's The General® way. Stay safe in the winter with these cold weather car maintenance tips and maintain peace of mind all year with a quality insurance policy. To check out some of the lowest car insurance rates available, get a free car insurance quote in under two minutes today!