There are multiple instances when you might need to keep your car in storage. Maybe you're going on an extended trip which won't require a car, or maybe you keep your car in storage during the winter. Whatever your reason, you still need insurance for your stored car. However, you can save on your premiums by reducing your coverage where you can until you're ready to use your car again. Read on to learn what insurance you need while your car is in storage and how to keep everything affordable.  
What Is Car Storage Insurance?
Technically, there is no official car storage insurance. Instead, the phrase is used to refer to the lowest amount of coverage that stored or unused cars require. This type of insurance is also referred to as parked-car insurance or comprehensive-only insurance.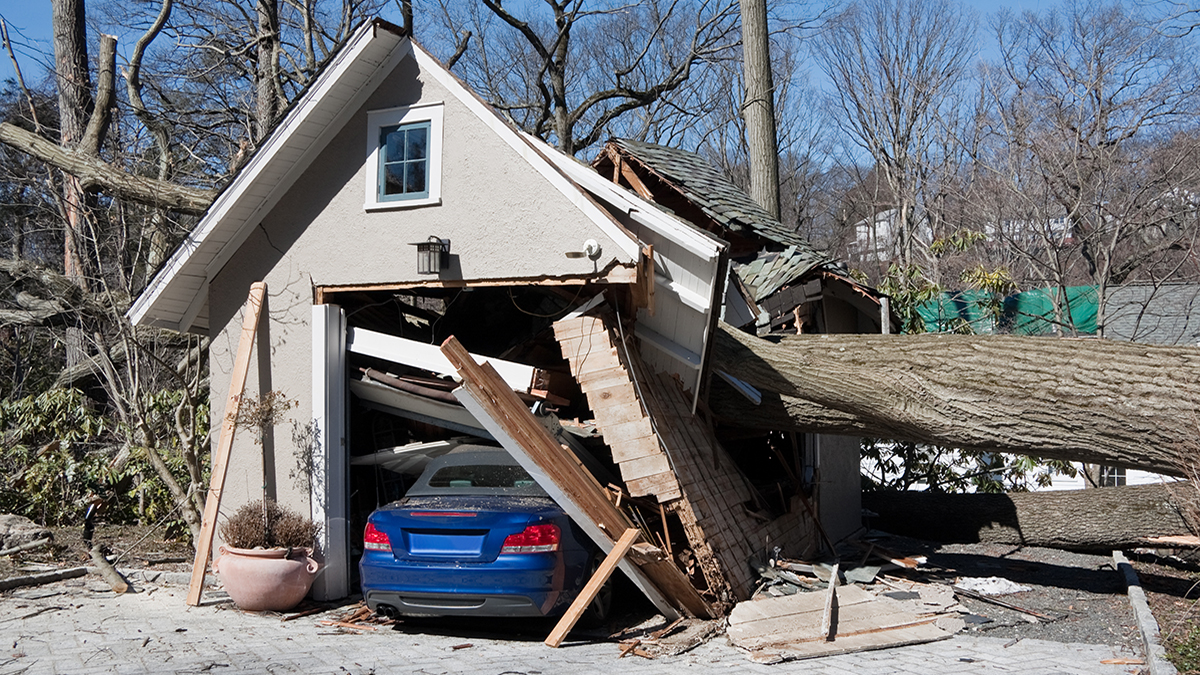 How Do I Get Car Storage Insurance?
If you know your car is going to be sitting in storage or in your driveway for a period of time, you can call your agent and ask them to reduce any unnecessary coverage without violating your local laws. Depending on your state, you may be able to drop your insurance to liability-only coverage. Read our blog about liability coverage to learn how it works.  
If you want additional coverage, you can keep comprehensive-only coverage on your vehicle. Comprehensive insurance will cover you if something happens to your car while it's sitting in storage or in your driveway. This includes theft, hail, fire, falling trees or branches, and more. Some carriers will only approve your request for comprehensive-only coverage if you plan on keeping your vehicle in storage for an extended amount of time, usually 30 days or more.  
Why You Need Insurance on a Stored Vehicle
While it's tempting to forego insurance on a stored vehicle, maintaining it is recommended for a variety of reasons: 
Something can happen to your vehicle while it's stored or parked. Without insurance, you would need to pay for any repairs yourself.  

 

Having a

lapse in coverage

on your record can lead to higher rates the next time you shop for insurance. This could negate any potential savings that come from cancelling your insurance while your car is in storage. 

 

Having gaps in your insurance coverage can cause insurance companies to label you as a high-risk driver and even refuse coverage.  

 

Many states require all registered vehicles to be insured, even if they're not being used. 

 

If your state allows you to cancel your liability insurance while your car is in storage, you'll need to cancel your registration and turn in your license plate.  

 

If you're financing your car and require insurance, you'll be in violation of your loan by cancelling. In some cases, this can lead to your car getting repossessed.   

 
If you're looking for affordable comprehensive or liability coverage, you've come to the right place! For over 60 years, The General has offered affordable rates, prime customer service, flexible payment options and more to our customers. You can get a free insurance quote in under two minutes and secure insurance in 12. If you already have a policy with us and you're looking to change your coverage while your car's in storage, contact an agent to learn your options.