Congratulations, you're about to tie the knot! In addition to all the joy you're experiencing, you're probably starting to think about wedding expenses. While it can be sobering to hear that the average wedding in America costs around $20,000 to $30,000, don't cast aside your dreams of a traditional wedding. You can still have a beautiful wedding without breaking the bank with these planning and budgeting tips. 
How to Set a Wedding Budget
Use these tips to decide how much you can afford to spend on your upcoming wedding:  
Find out who's contributing.

If your family members or future in-laws are planning on contributing to the wedding financially, politely ask them what part of the wedding they want to cover or how much they want to contribute. We know that money conversations can be awkward but learning which part of the wedding is covered can help you create a budget. 

 

Run the numbers.

After getting a rough idea of how much financial assistance you'll receive, it's time to figure out your contributions. Take stock of your usual expenses and decide how much disposable income you and your fiancé can afford to put towards your wedding. You can also look at your saving and see if you can pull from there without jeopardizing your financial health. 

 

Estimate your guest count.

When it comes to setting your wedding budget, the number of people on your guest list will have the biggest influence on your final number. Since every guest requires food, drinks, a seat at the table, dessert, etc., it's helpful to look at each guest as one expense. Shortening your guest list can keep costs low while ensuring your wedding feels intimate and special. 

 

Do your research.

Searching the web and using sites like Pinterest will give you a rough idea of how much each wedding item will cost. Add them together and you'll have a great springboard for creating the rest of your budget.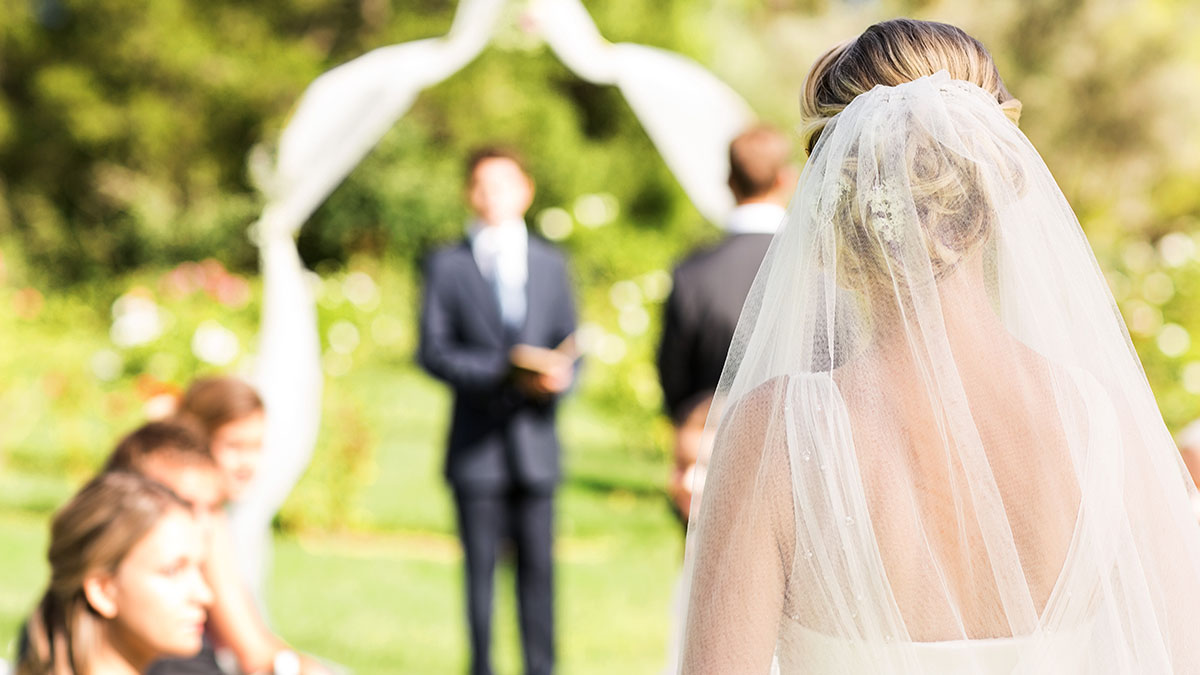 Planning an Affordable Wedding
In addition to booking a smaller venue and reducing your guest list where possible, opting for more affordable alternatives to pricy wedding items can help you stay under budget and leave extra money for your honeymoon. Use these tips to lower your wedding costs without sacrificing ambiance.  
Book Your Wedding During the Week
Most venues offer discounts to couples who schedule their wedding on a weekday, as these are considered "non-peak" days in the wedding industry. In addition, most venues want to book their entire week but struggle to do so, which you can use as leverage to negotiate a lower price.  
Choose a Non-Traditional Venue
If you're on a tight budget, choosing the right venue can be key to saving money. Unique venues are often the most affordable and just as camera worthy as your typical venues. Here are nine inexpensive venue ideas to get you thinking:  
National Park

 

Flower or botanical garden

 

Beach

 

Lake

Cafe

 

Restaurant

 

Local church

 

School

 

Old home

 
Choose a Venue That Comes with Equipment
Some venues will factor equipment, such as chairs, tables, etc. into their total cost. Getting your equipment from your venue instead of outsourcing to a different company will usually be more affordable. 
Opt for a Cash Bar
Open bars can be pricey, so some couples opt for a cash one instead. Offer guests the usual sparkling wine or champagne for your toast, but ask them to foot the bill for their own drinks beyond that. You can also start with an open bar before dinner, and switch to a cash bar in the evening. This saves money and prevents guests from overindulging. If you're worried that the lack of free spirits will put a damper on your big day, keep the open bar but serve beer and wine instead of hard liquor. 
Shop at the End of Wedding Season
Because shops try to move their inventory to clear space at the end of wedding season, shopping before the upcoming season is the best way to snag a deal on everything from dresses to supplies.  
After your wedding, enjoy your honeymoon and your life as newlyweds. If you're looking to bundle your car insurance, check out this guide to car insurance for married couples. Many couples see a drop in their insurance premiums once they get hitched, so don't forget to take advantage of those savings. If you're looking for an affordable policy, get a car insurance quote from The General in under two minutes.